This lobster, shrimp, and turkey sausage in a creamy Cajun sauce is a delicious dish that brings together a unique combination of seafood and poultry flavors. The Cajun sauce is made from a blend of spices that gives it a distinctive taste and aroma, while the cream adds a smooth and creamy texture to the sauce. The lobster and shrimp provide a tender and juicy seafood taste, while the turkey sausage adds a meaty and slightly spicy flavor to the dish. The dish is best served over a bed of rice or pasta and is perfect for a special occasion or a fancy dinner party.
Here's an easy step-by-step instruction to make this Lobster, shrimp, and turkey sausage in a creamy cajun sauce.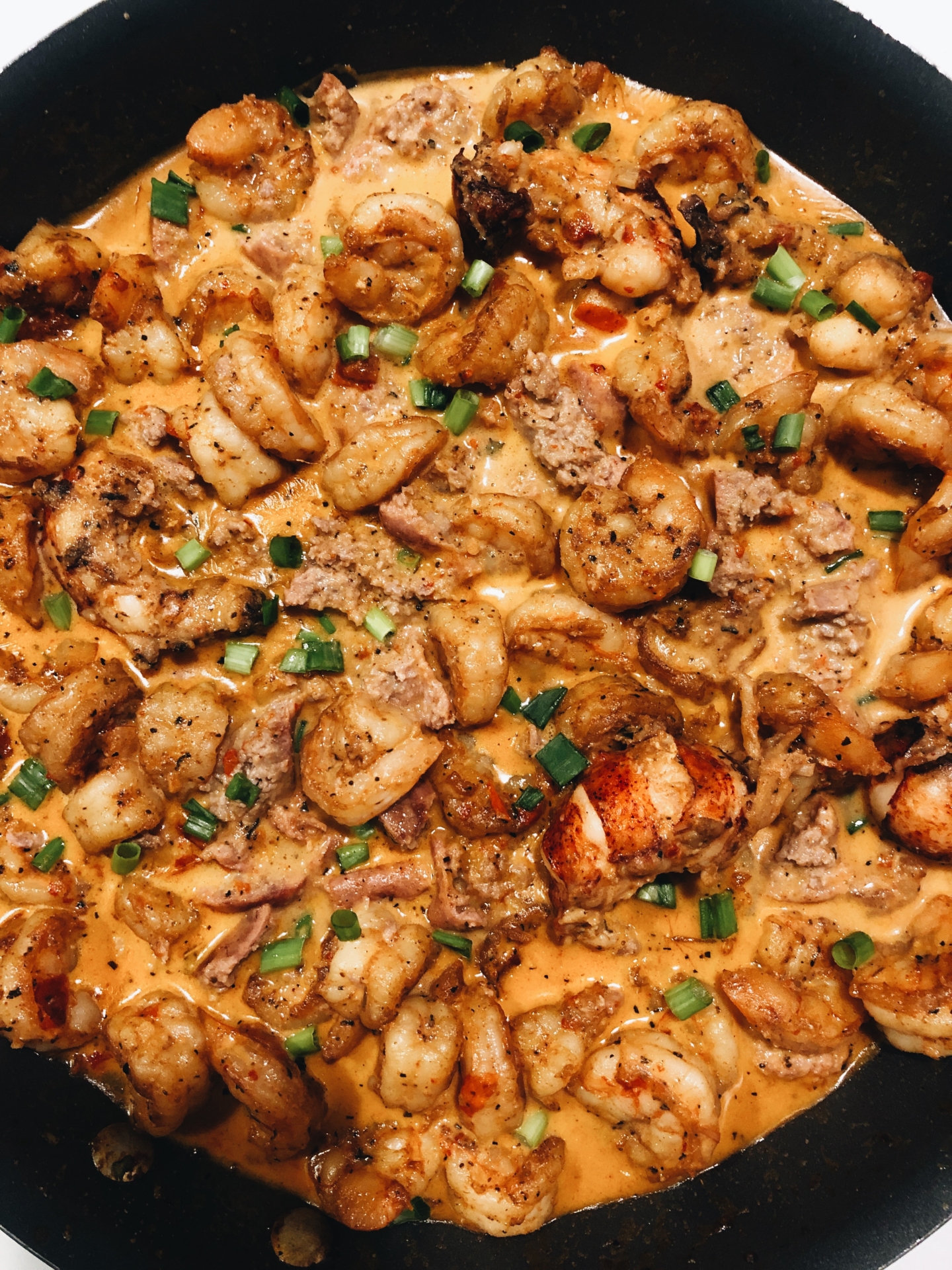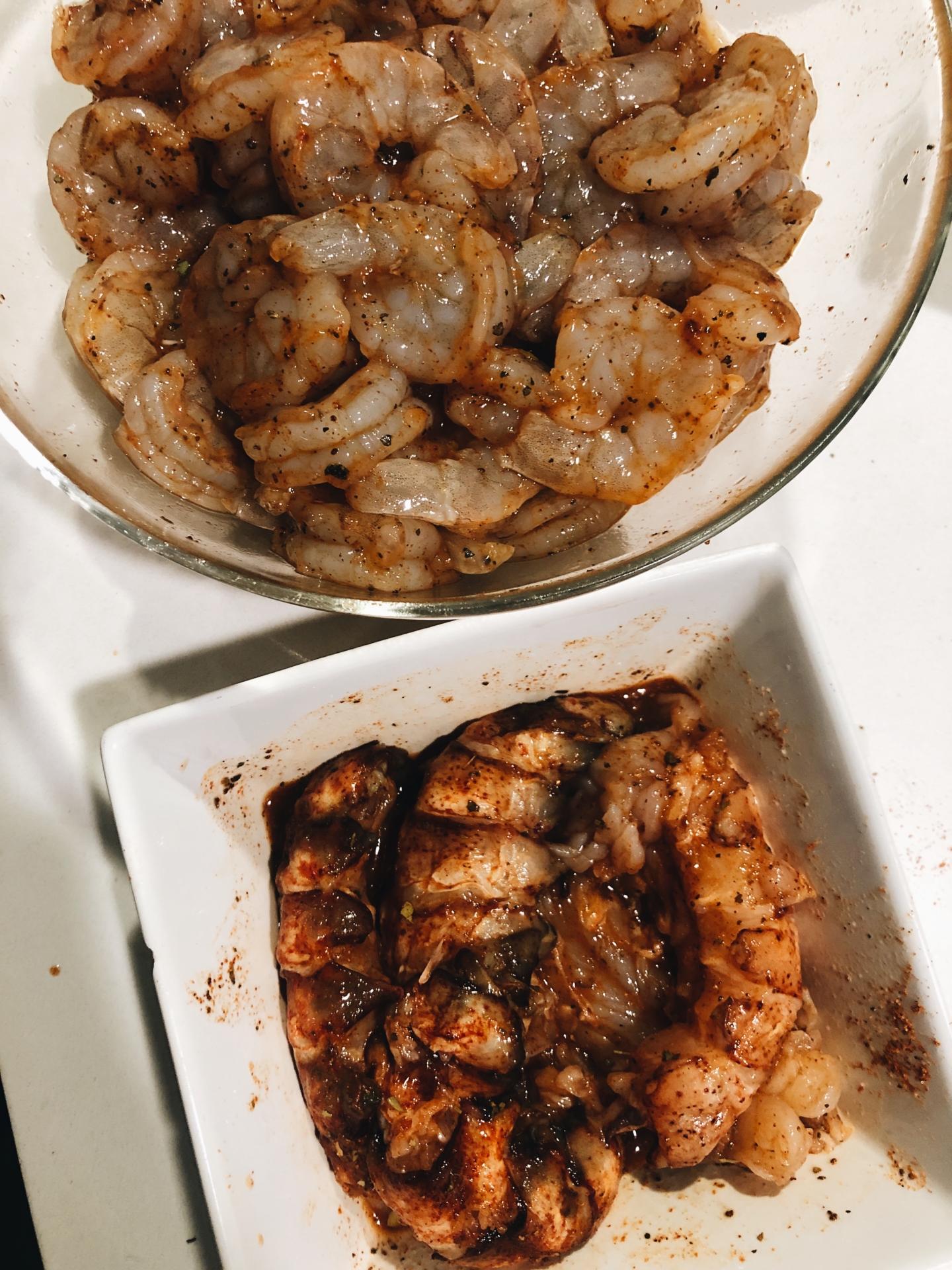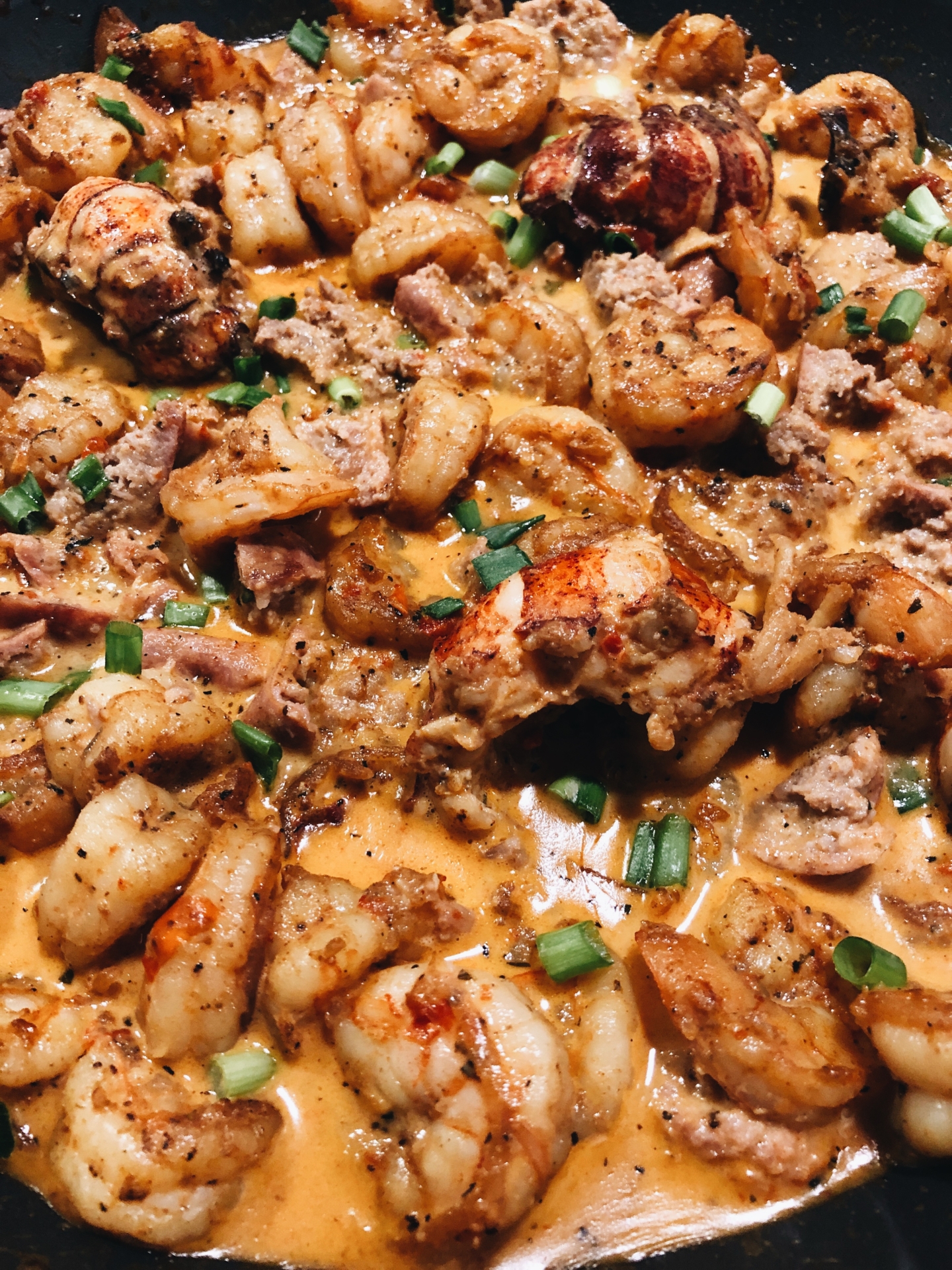 Ingredients
1 LB shrimp, peeled & deveined
5 lobster tail
1 tablespoon garlic, minced
1/2 red bell pepper, finely chopped
1/2 can of chicken broth
1 teaspoon salt
1/2 cup of heavy cream
1/2 tablespoon Cajun seasoning
3 tablespoon flour
2 turkey sausage
Green onion chopped for garnishing
Instructions
Remove shrimp and lobster meat from the shell. In a large bowl, lightly coat seafood with olive oil. Generously sprinkle cajun seasoning and a pinch of old bay seafood seasoning and set aside.
In a skillet, fry the turkey sausage and once they are done, cut them into pieces add set aside.
In a separate skillet with olive oil, cook the garlic and red bell pepper over medium-high heat. Season with Cajun seasoning and cook until both are soft.
Add the shrimp and cook this until they are 70 percent done and then add in the lobster tails. Once both are ready, remove it from the skillet and set aside.
In the same skillet, slowly pour in the chicken broth, cream, butter into the remaining broth from the shrimp and lobster and whisk this together over medium heat.
Add the remaining tablespoon of flour to the broth/cream mixture. This will become slickly thick so you have to keep whisking until you get a nice smooth texture. (This is not mandatory but I added a splash of white wine into my original recipe.)
When your sauce is done, add in the shrimp, lobster tails and turkey sausage back in. Gentle stir together. Garnish with green onions.
This dish is great with brown rice or any side of your choice.
Enjoy and don't forget to hashtag, #dinnerwithtayo.