This surf and turf with creamed corn and rice bring a whole new meaning to dinner. Whether you are hosting an intimate dinner with close friends or surprising your significant other, this delightful dish will leave everyone speechless.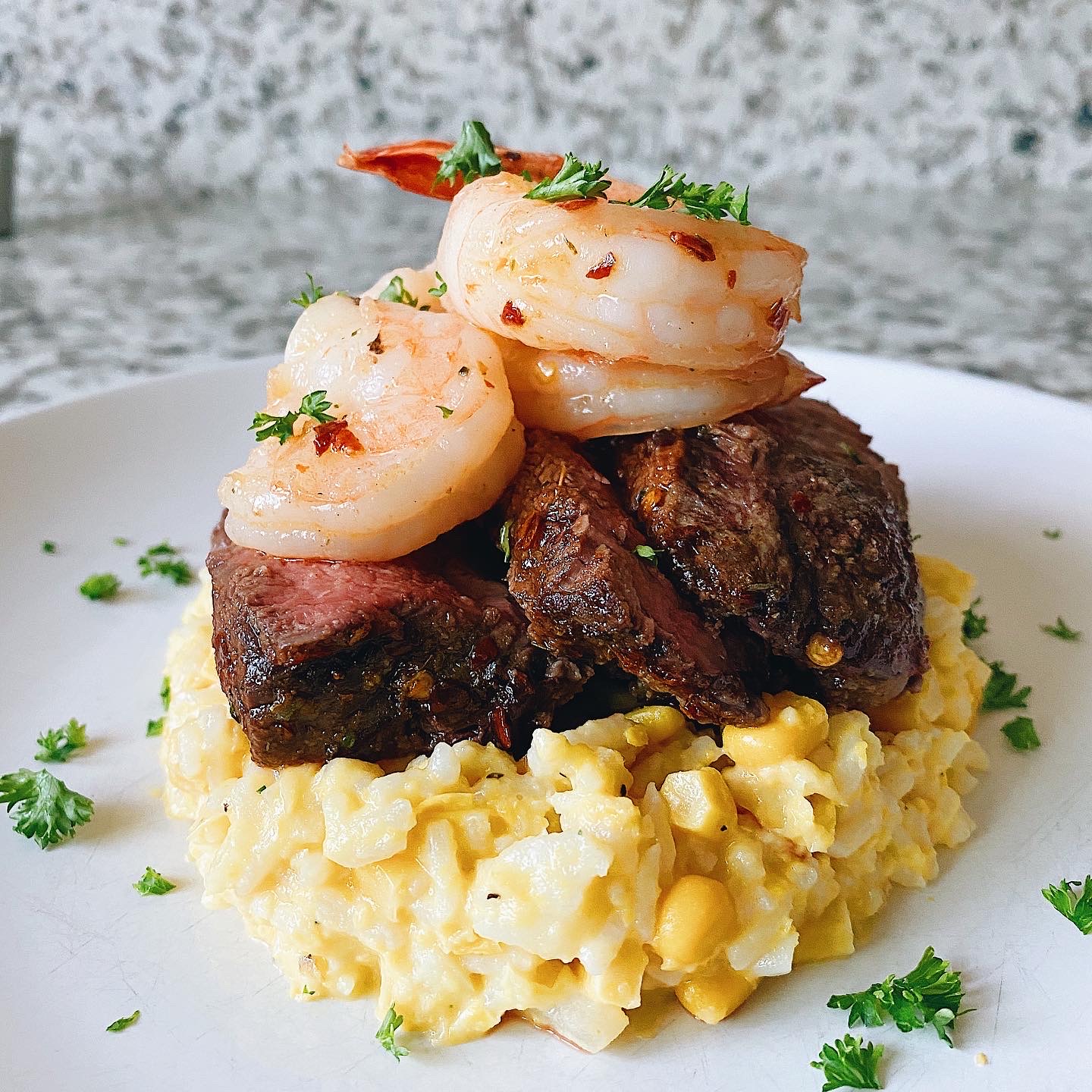 INGREDIENTS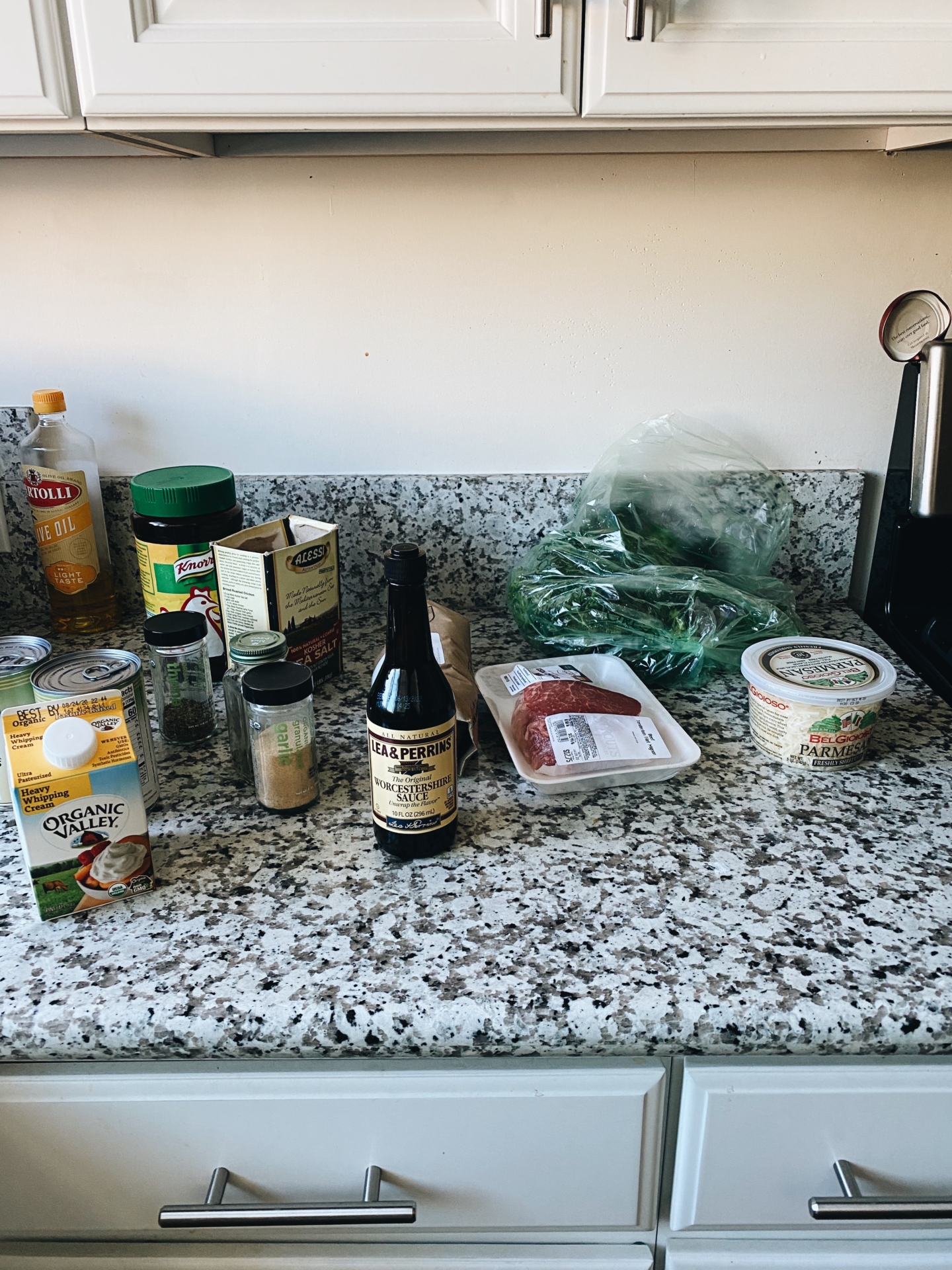 Surf & Turf
Steak of your choice, I used filet mignon
1/2 lb of shrimp
Fresh thyme
1 tsp garlic powder
1 tsp salt
1 Tbsp Worcestershire sauce
1 tsp red pepper flake
1 Tbsp butter
Creamed Corn and Rice
Cooked rice (follow the instruction on package)
2 cans of corn, drained and divided)
1/2 C heavy cream
Salt and ground black pepper for taste
1 small onion, chopped
3 Tbsp flour
1/4 C shredded parmesan cheese
1 Tbsp chicken bouillon
1 C milk
2 Tbsp butter
2 garlic cloves, minced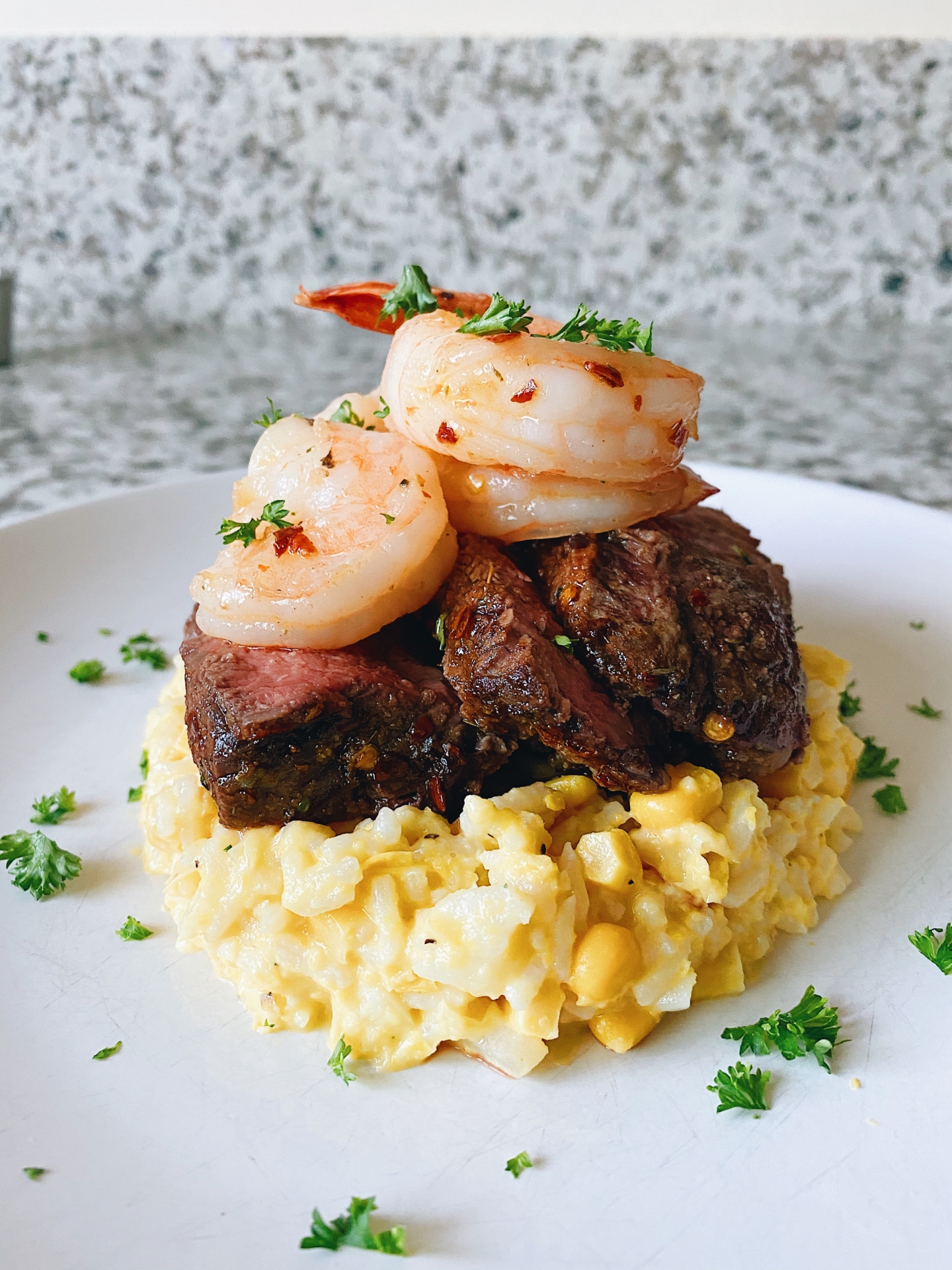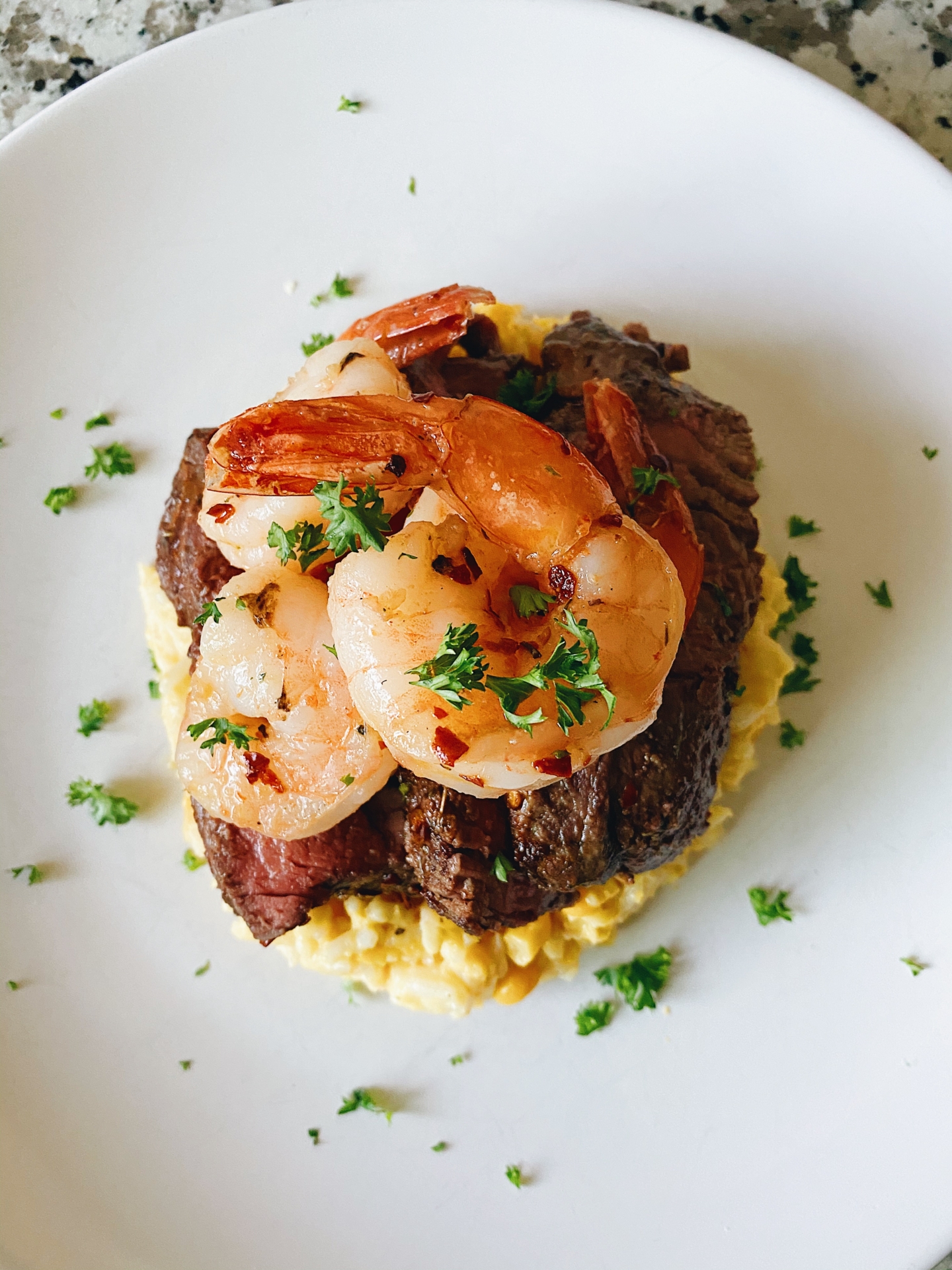 INSTRUCTIONS
Seasoning steak on both sides with salt, pepper, and garlic. Also, season the shrimp with the same spices.
In a skillet over medium-high heat, melt butter and sear both sides of the steak. Top add Worcestershire sauce into the skillet, top the steak with the thyme. Place this in the oven for 15 minutes (could be more depending on how you like your steak)
While the steak is in the oven, in a separate frying pan, fry the shrimp for 10 minutes or until fully cooked then set aside.
In a blender, combine the milk, chicken bouillon, one can of corn. Blend together until it's smooth.
In a pot, add butter and saute the onion and garlic until fragrant and softened. Then add the flour and stir together. Cook this together for about 5 minutes, you want to eliminate any taste of raw flour.
Pour the blended corn mixture into the pot and gently stir together. Add the heavy cream, the second can of corn (drained), a pinch of salt, pepper, parmesan cheese, stir together, and add the cooked rice.
At this point, your steak should be ready, slice the steak up.
For plating, serve the creamed corn and rice as your base, followed by the steak and lastly topped with shrimp.
Enjoy and make sure you hashtag #DinnerWithTayo, I would love to see your dish.