It's time to elevate your taco night with this delicious octopus tacos. Served on a warm corn tortilla and topped with a homemade chili sauce, fresh pineapples, and cilantro, this recipe is a major upgrade to your standard taco recipe. If you are looking for a new and exciting recipe, this dish is perfect for you.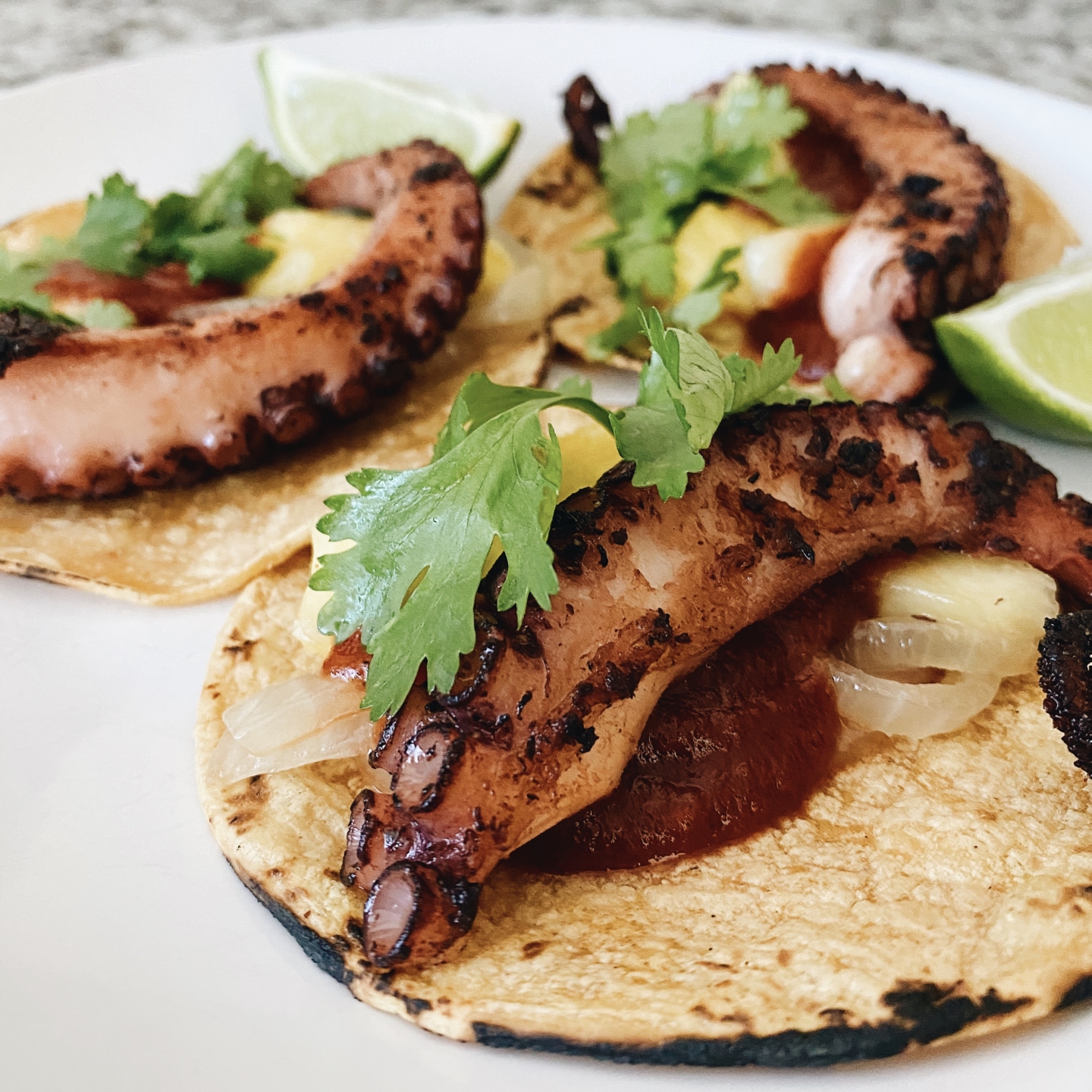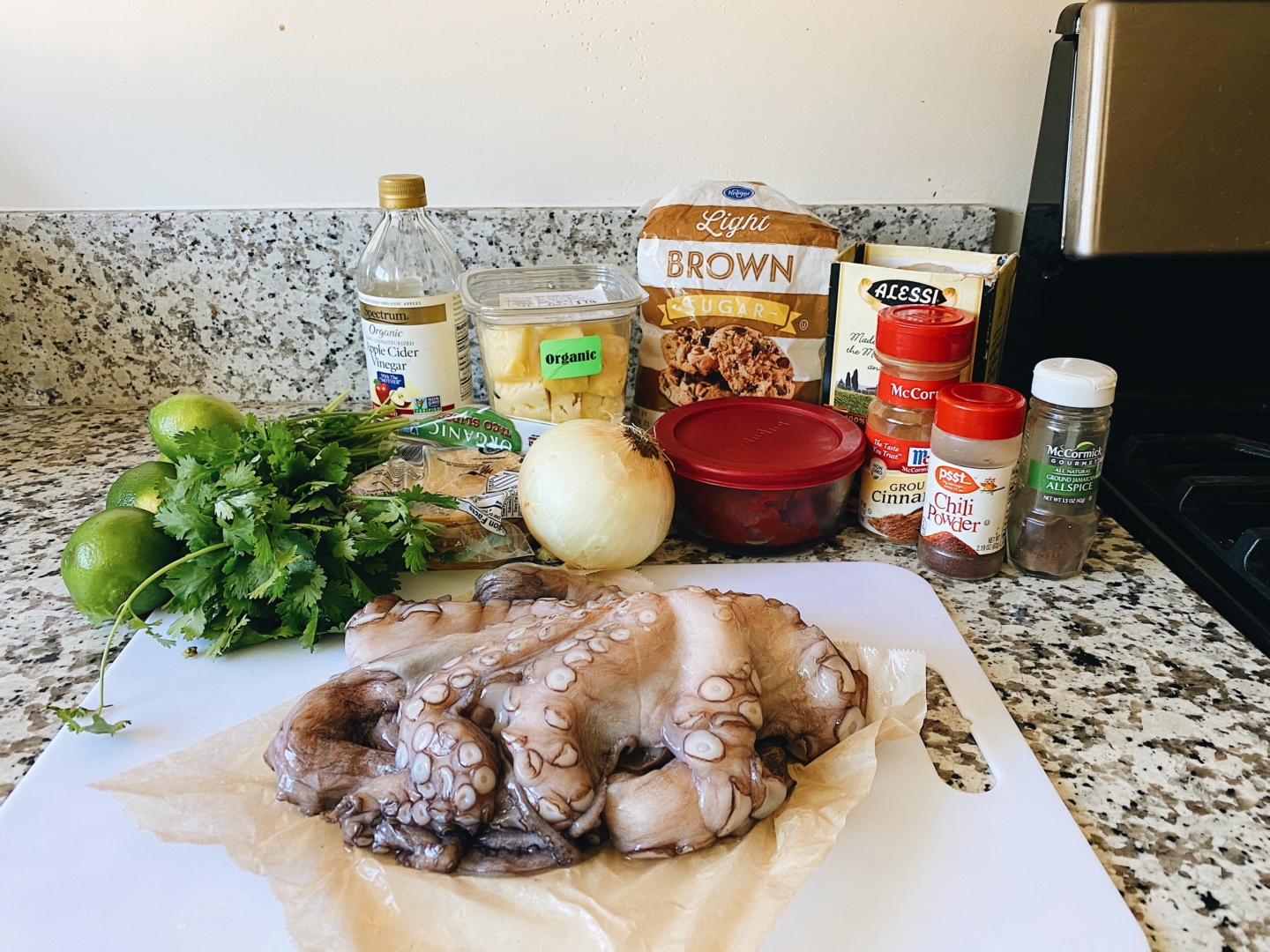 INGREDIENTS
Whole octopus (you can find this at whole foods or your local seafood market.
Salt and pepper (for taste)
1 8oz can of tomato sauce
2 Tbsp tomato paste
2 Tbsp brown sugar
2 Tbsp cider vinegar
1/2 tsp chili powder
1/8 tsp cinnamon
1/2 tsp allspice
1 small onion (thinly sliced)
Cilantro
Corn tortilla
Lime
Pineapple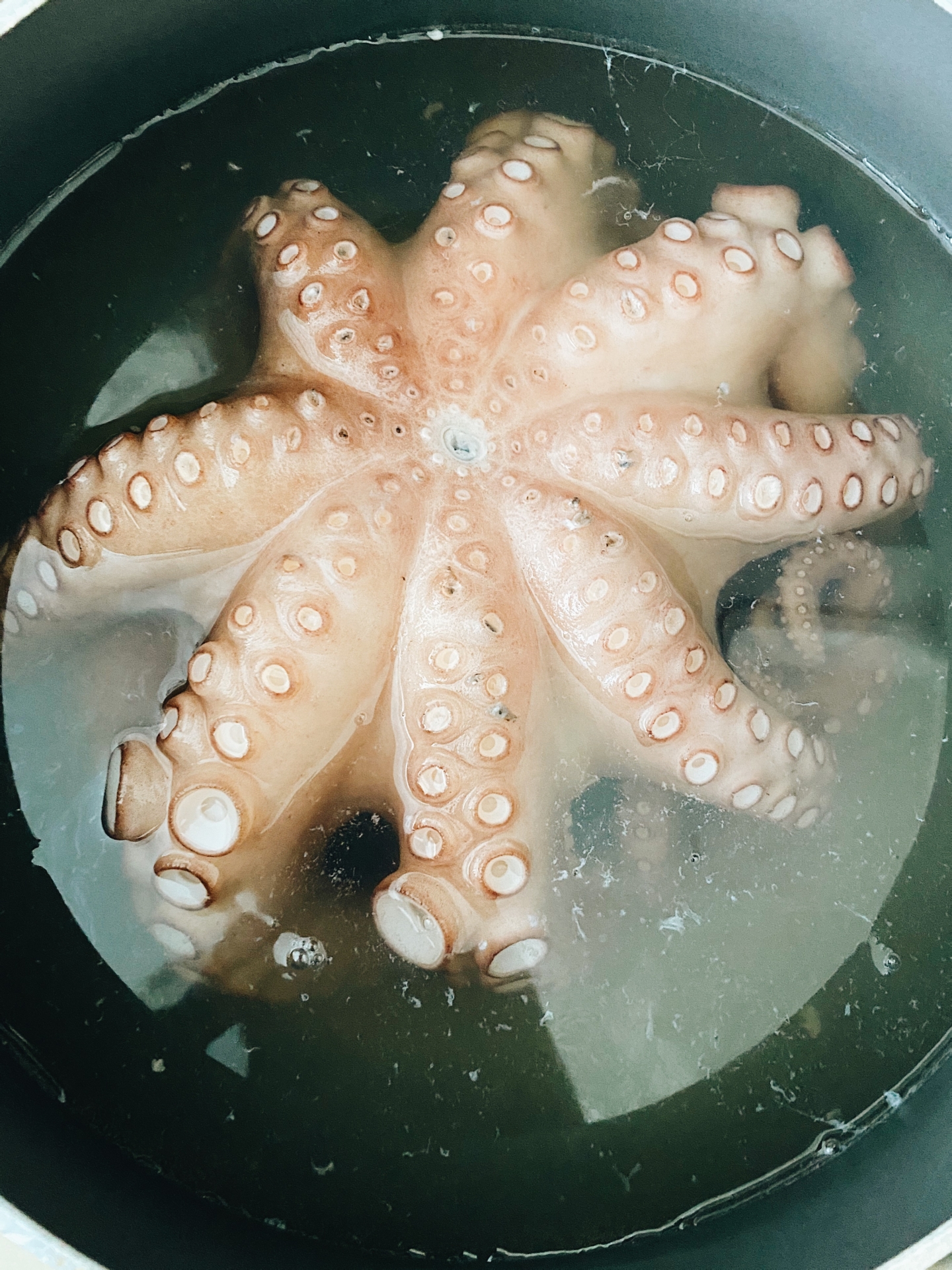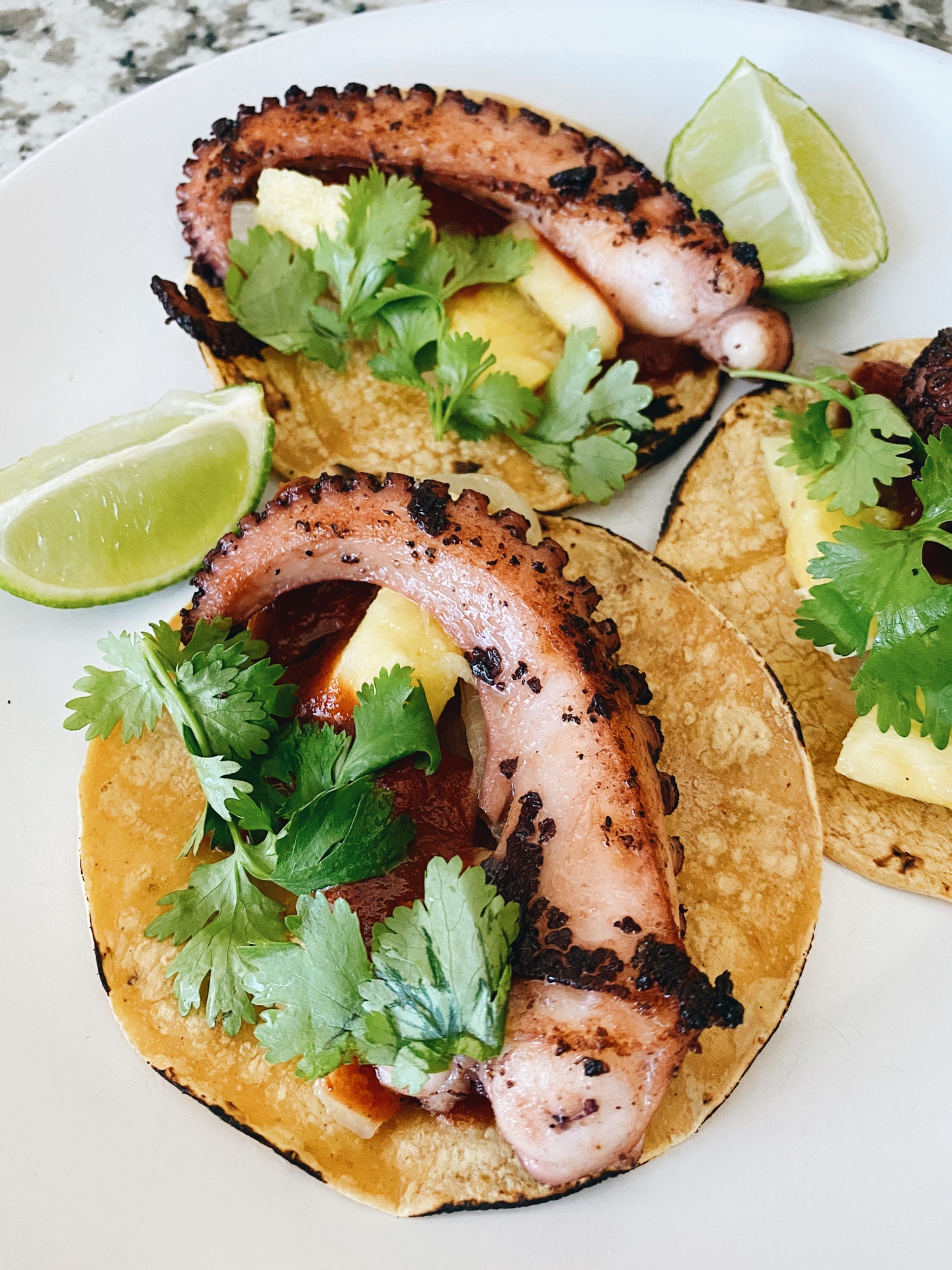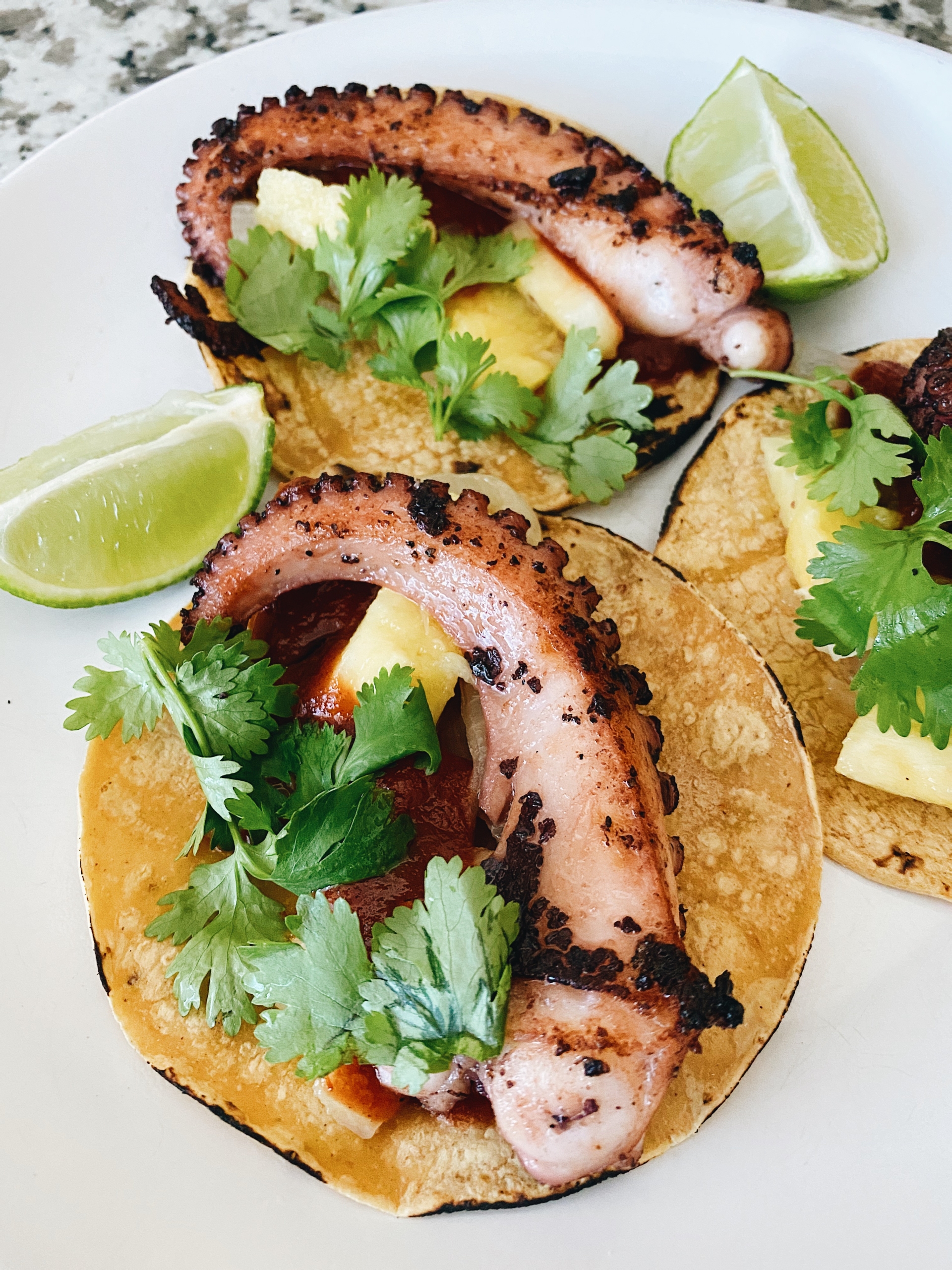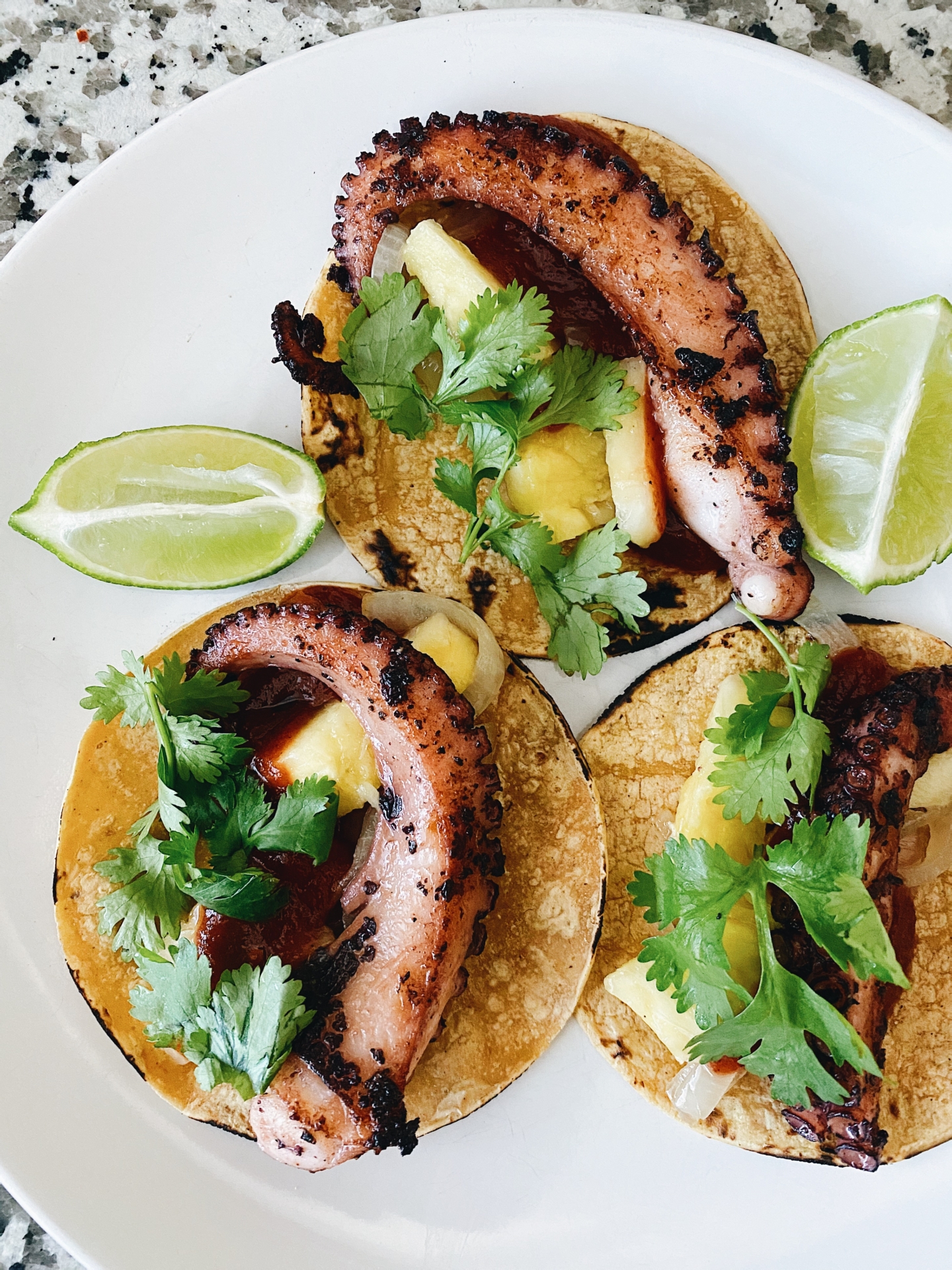 INSTRUCTIONS
In a large pot, boil the octopus in salted water for 15-20 minutes over medium-high heat.
Once the octopus is ready, take it out of the water and cut it into pieces. Season with a pinch of salt and black pepper for additional taste. Set aside
In a frying pan, heat up 1 Tbsp of olive oil over medium-high heat. Saute the onions for about 5 minutes, until it's slightly golden. Remove the onions from the pan and set this to the side.
In the same pan, add another Tbsp of olive oil and fry the octopus for 5-10 minutes or until it's crispy on the outside. You don't want to burn the octopus so you want to keep an eye on it.
In a small blender or bowl, combine tomato sauce, tomato paste, sugar, vinegar, chili powder, cinnamon, and allspice together. Blend or mix together (if you are using a bowl).
Time to serve up this the finished dish. Start with warm corn tortilla, chili sauce, 2 pineapples pieces, octopus, topped with cilantro. Enjoy.
Make sure you hashtag #DinnerWithTayo, I would love to see your dish.