Are you looking for a delicious and healthy meal option that's easy to make? Look no further than this Fresh and Creamy Green Salad with Homemade Greek Yogurt Dressing recipe! Packed with a variety of fresh greens and vegetables, this salad is a great way to get your daily dose of nutrients while satisfying your cravings for something delicious. The homemade Greek yogurt dressing is the star of the dish, adding a tangy and creamy flavor to the greens. Plus, it's easy to make and much healthier than store-bought dressings. So, whether you're looking for a quick lunch or a healthy side dish for dinner, give this recipe a try and enjoy the goodness of fresh and creamy green salad!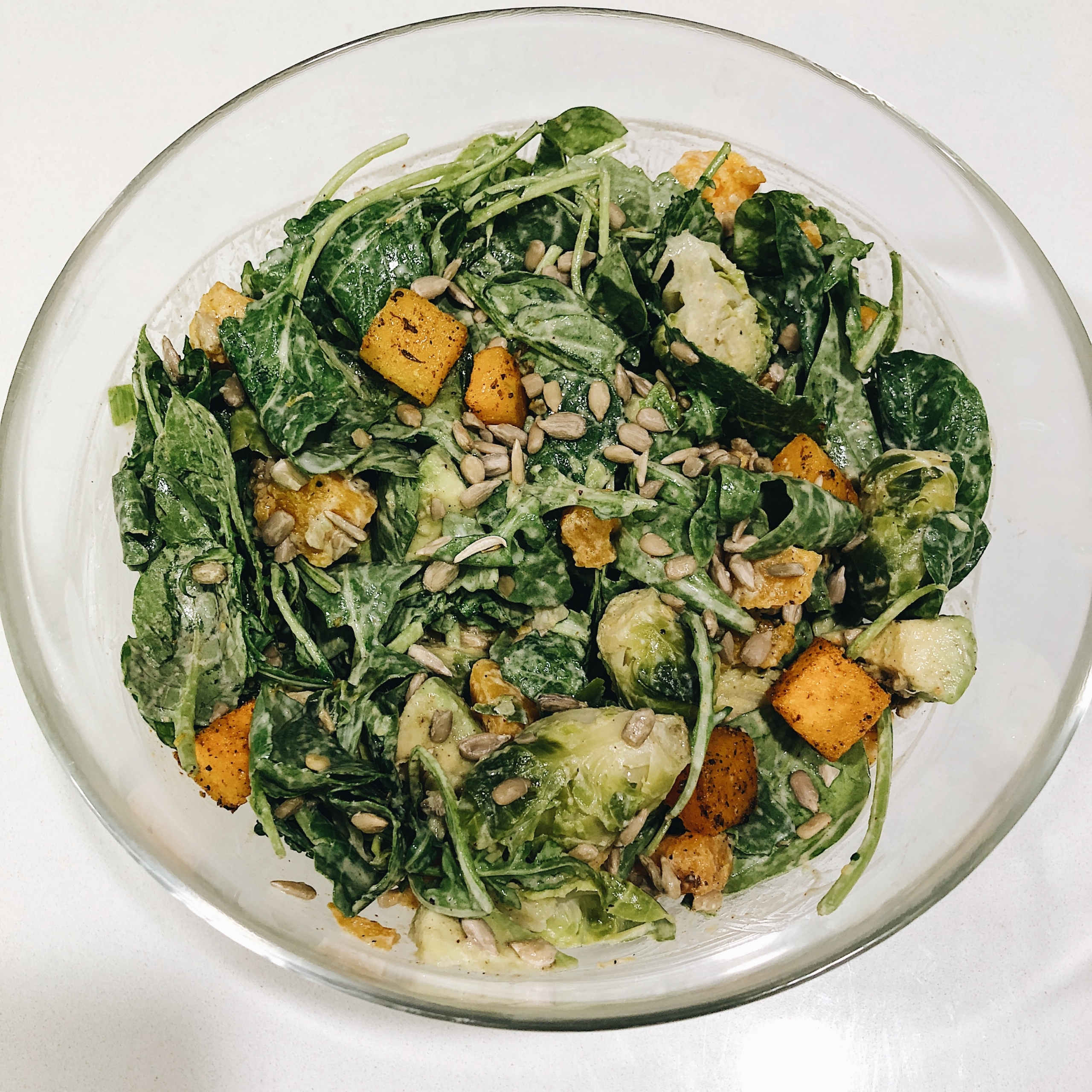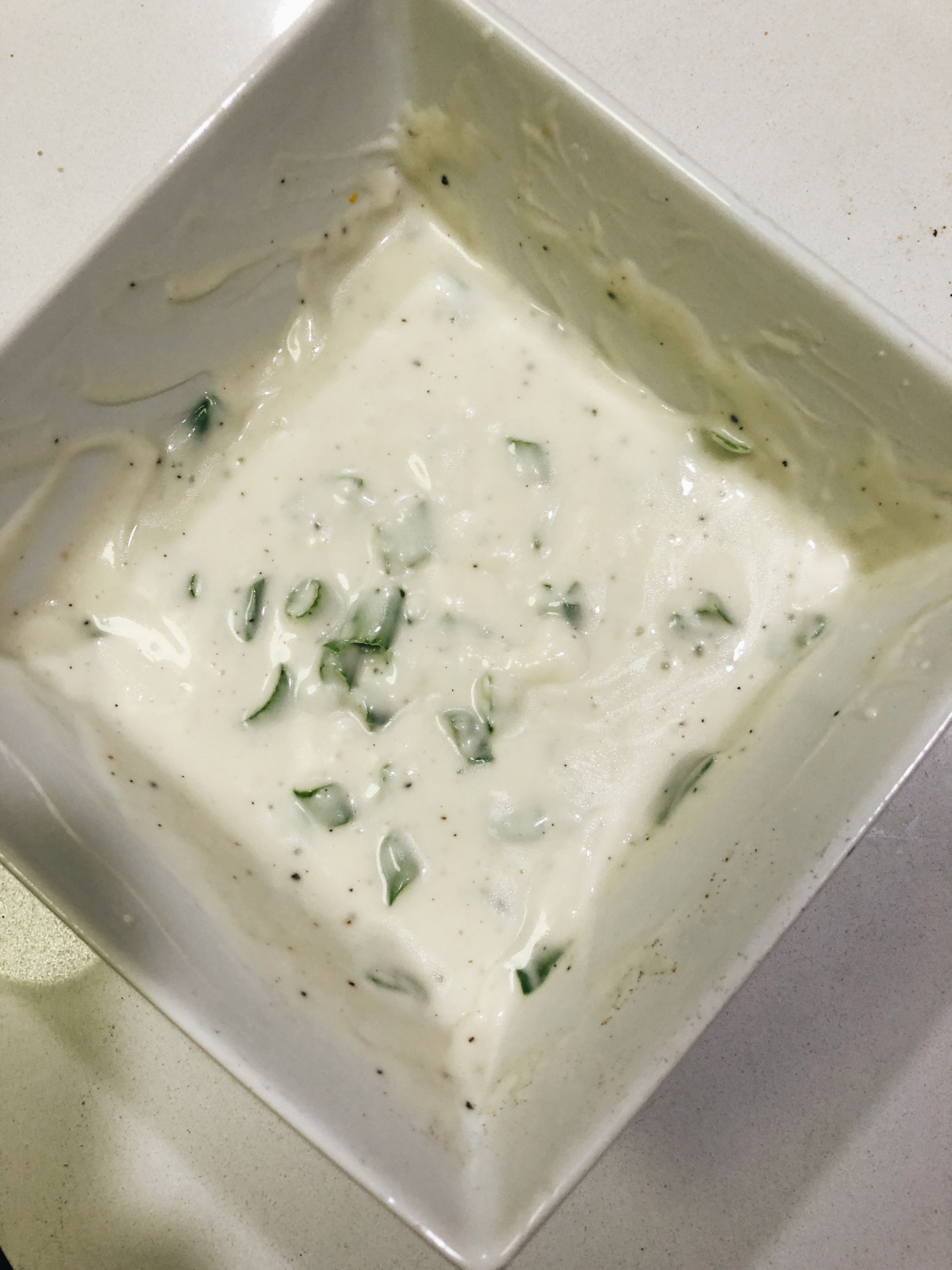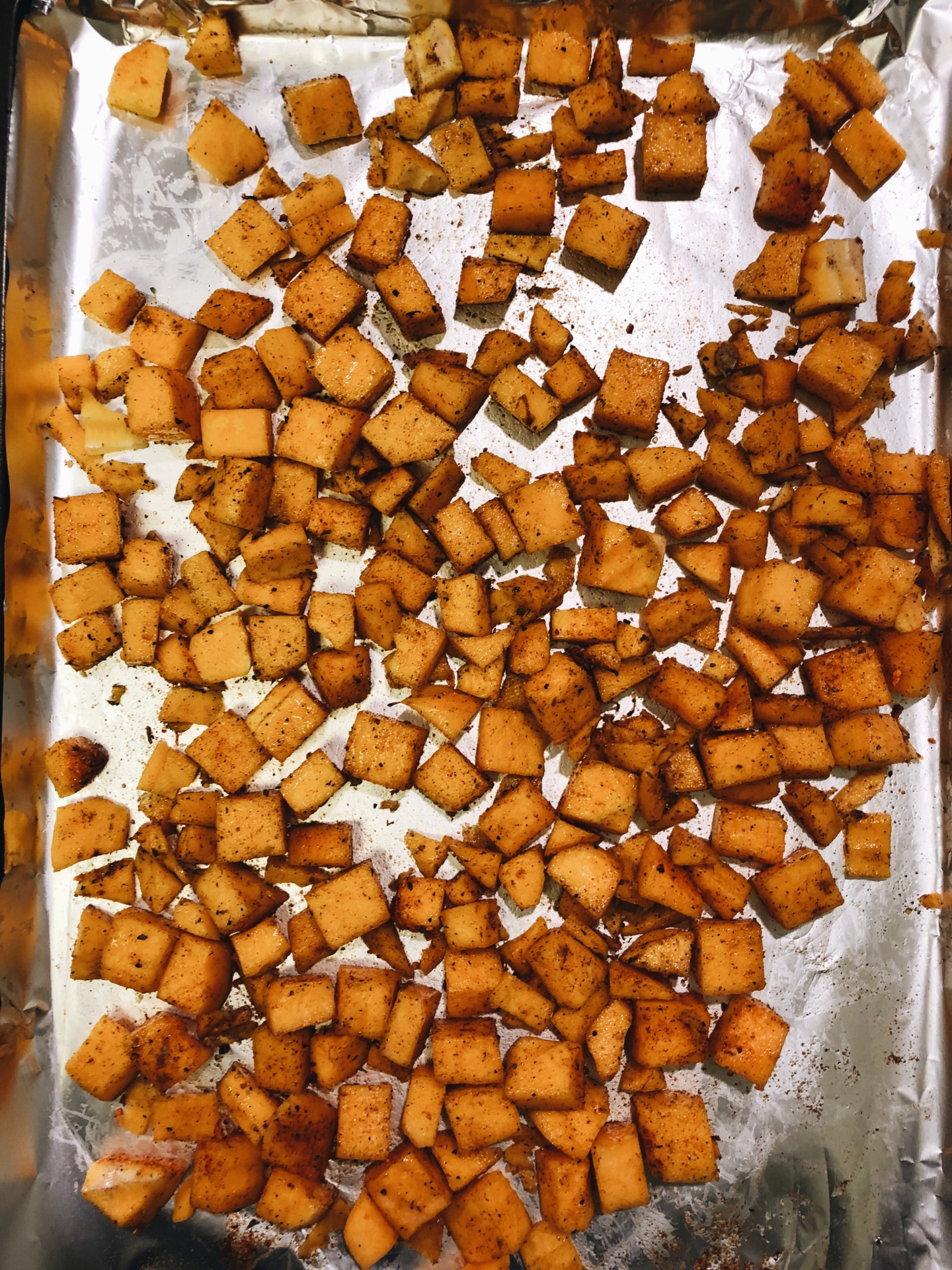 Ingredients
1 precut packaged butternut squash
1 tablespoon olive oil
¼ teaspoon cumin
¼ teaspoon cajun seasoning
Salt and pepper to taste
¼ cup olive or vegetable oil

¼ cup apple cider vinegar

2 tablespoons Greek yogurt

1 tablespoon maple syrup

1 shallot, minced

1 bunch of kale, spinach, and arugula (optional add in: steamed brussels sprouts)

1 tablespoon sunflower seeds

1 avocado peeled and diced
Instructions:
Preheat the oven to 425°F. Put the squash on baking sheet pan and sprinkle with the olive oil, cumin and season with salt and pepper. Spread the squash out across the pan.

Roast the squash for about 15 minutes or until tender, then scrape under the pieces using a metal spatula angled down toward the bottom of the pan and toss them around, spreading them out again. After tossing the squash, set aside and cool for a few minutes.

Meanwhile, in a small bowl, mix together the olive oil, vinegar, yogurt, maple syrup and shallots, then season with salt and pepper.

In a large bowl, combine the kale, spinach, arugula, roasted squash and sunflower seeds. Drizzle the salad with enough dressing to lightly coat, then toss to combine. (Save any extra dressing for another use.) Add the avocado, gently toss again and enjoy.