Grilled Halibut in White Wine Tomato Basil Sauce is a mouthwatering dish that is perfect for seafood lovers. This dish is prepared by grilling a fresh halibut fillet until it is tender and flaky. The halibut is then topped with a rich and savory sauce made with white wine, diced tomatoes, and fresh basil leaves. The white wine gives the sauce a delicate acidity and a subtle sweetness that perfectly complements the mild flavor of the halibut. The diced tomatoes add a refreshing burst of juicy texture, while the fresh basil leaves lend an aromatic, herbaceous flavor. The combination of the perfectly grilled halibut and the flavorful tomato basil sauce makes this dish a true delight for the senses. This dish is perfect for a special occasion or a fancy dinner party, and it pairs beautifully with a crisp white wine or a light-bodied red wine.
Here are some additional tips for making delicious Grilled Halibut in White Wine Tomato Basil Sauce:
Use fresh halibut. The fresher the fish, the better the dish will taste.
Don't overcook the halibut. Halibut is a delicate fish and should be cooked until it is just opaque in the center. Overcooked halibut will be tough and dry.
Use a good quality white wine. The white wine will add flavor to the sauce, so use a wine that you enjoy drinking.
Add some other vegetables to the sauce. Chopped onions, peppers, or mushrooms would all be great additions to the sauce.
Serve with rice or pasta. Rice or pasta would be a great side dish to serve with this dish. The rice or pasta will help to soak up the flavorful sauce.
Enjoy! Grilled Halibut in White Wine Tomato Basil Sauce is a delicious and healthy dish that is perfect for a fancy or special occasion.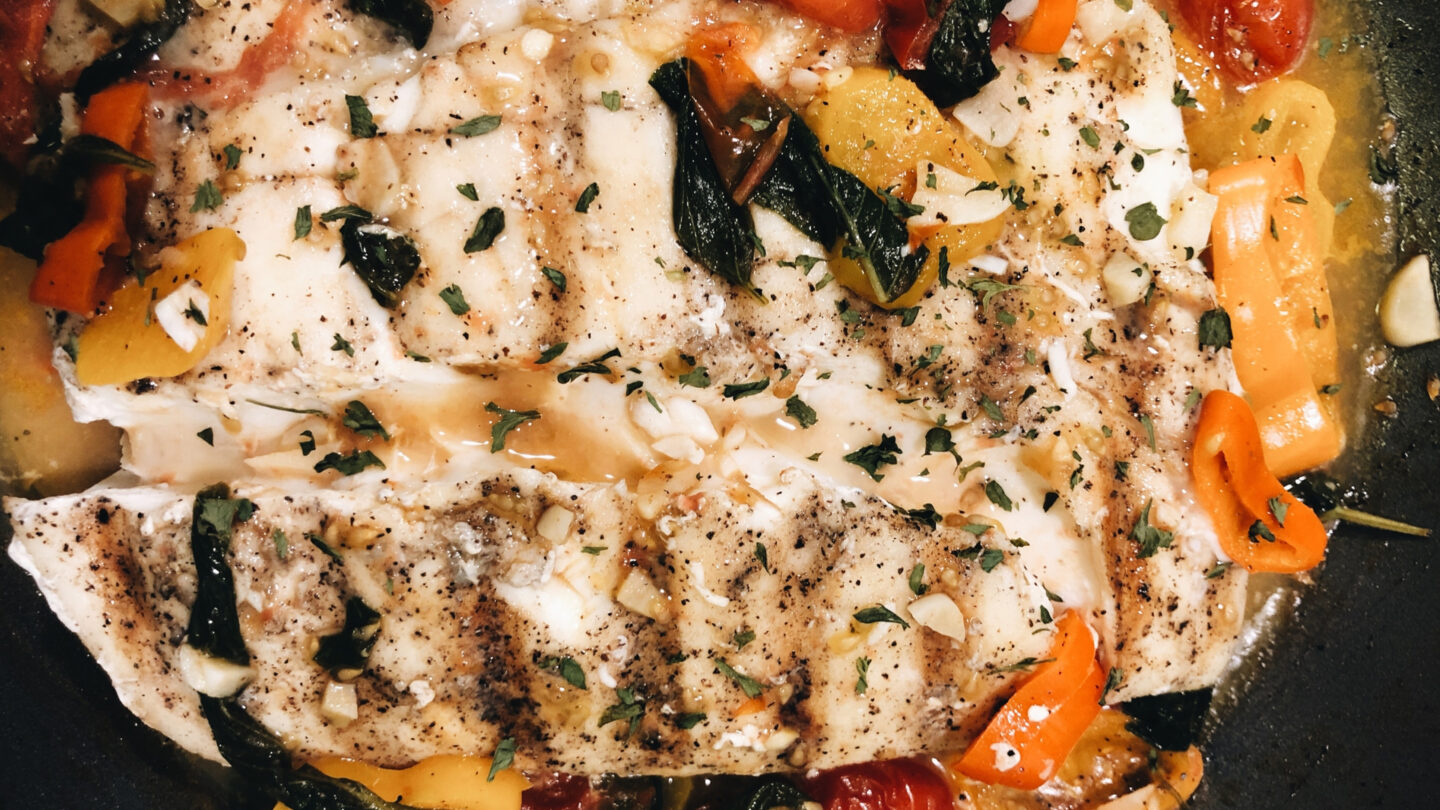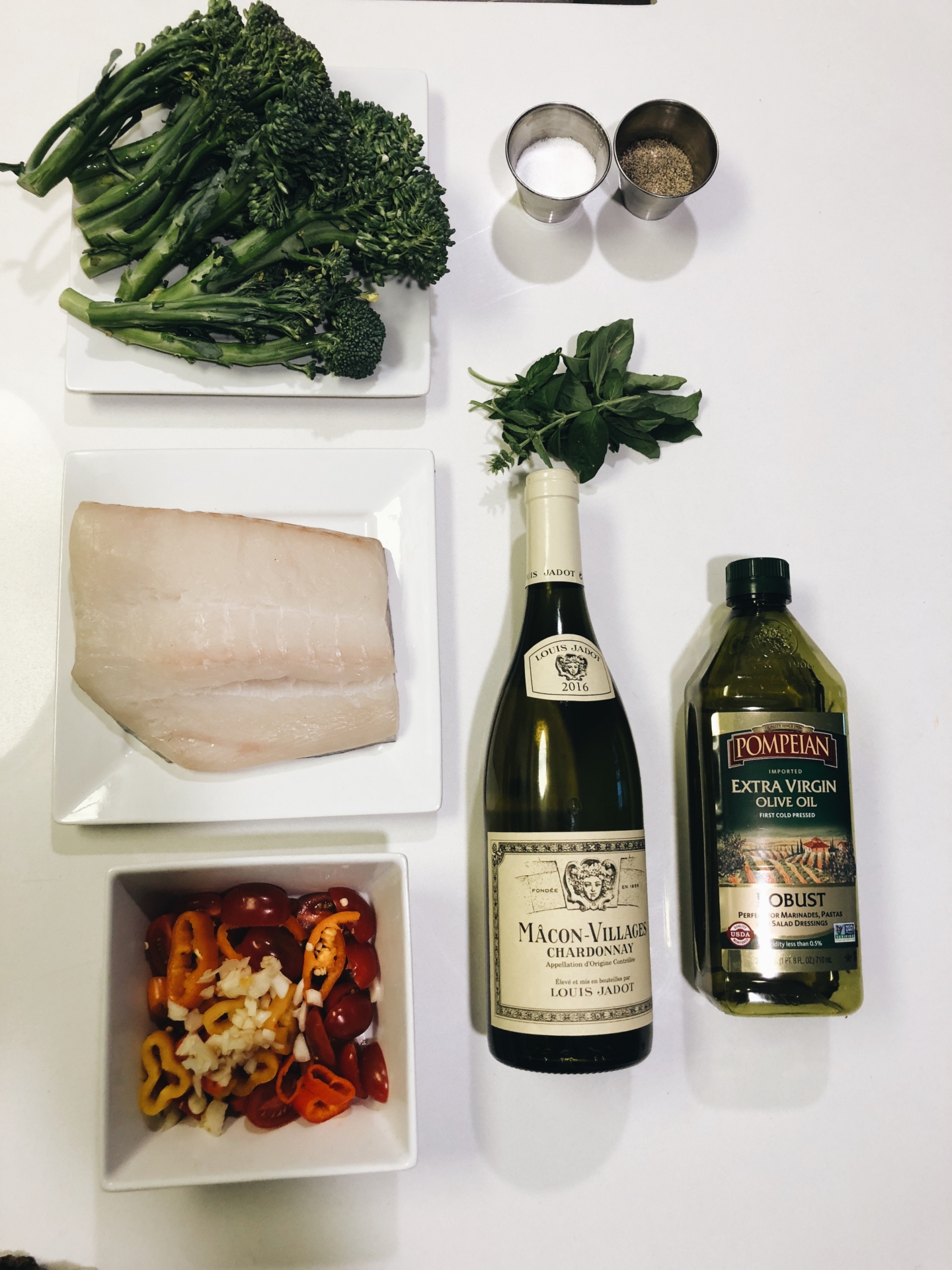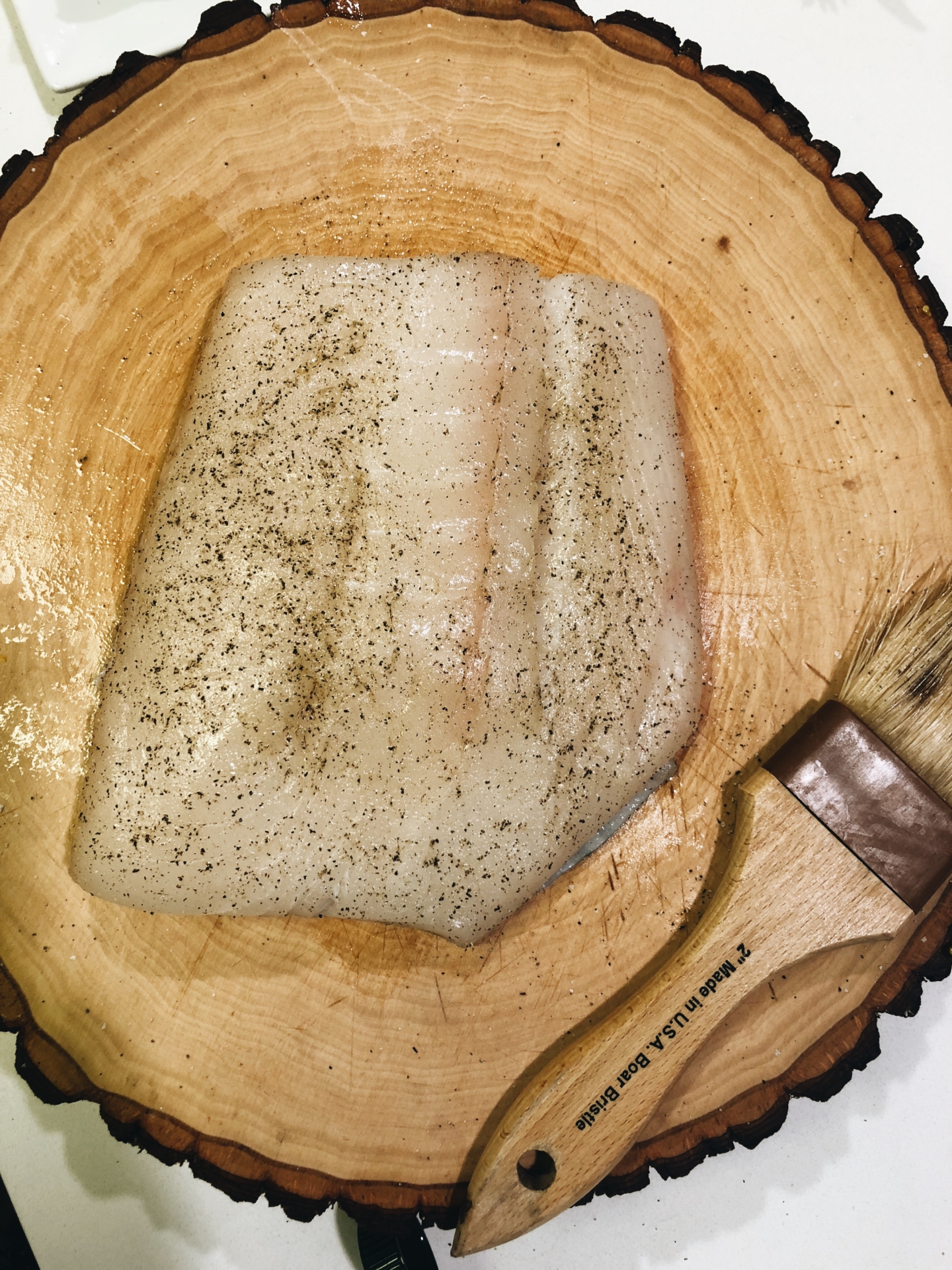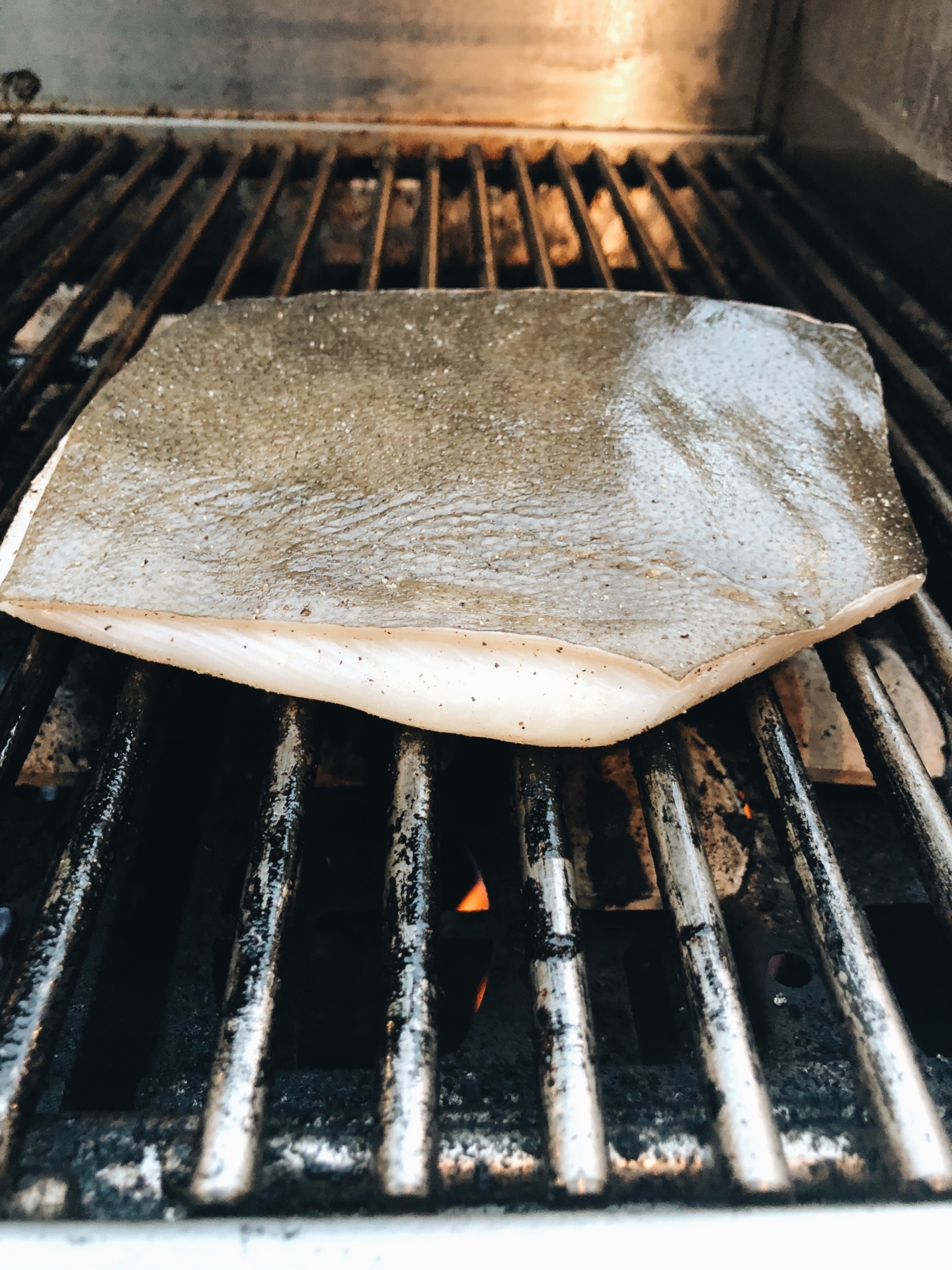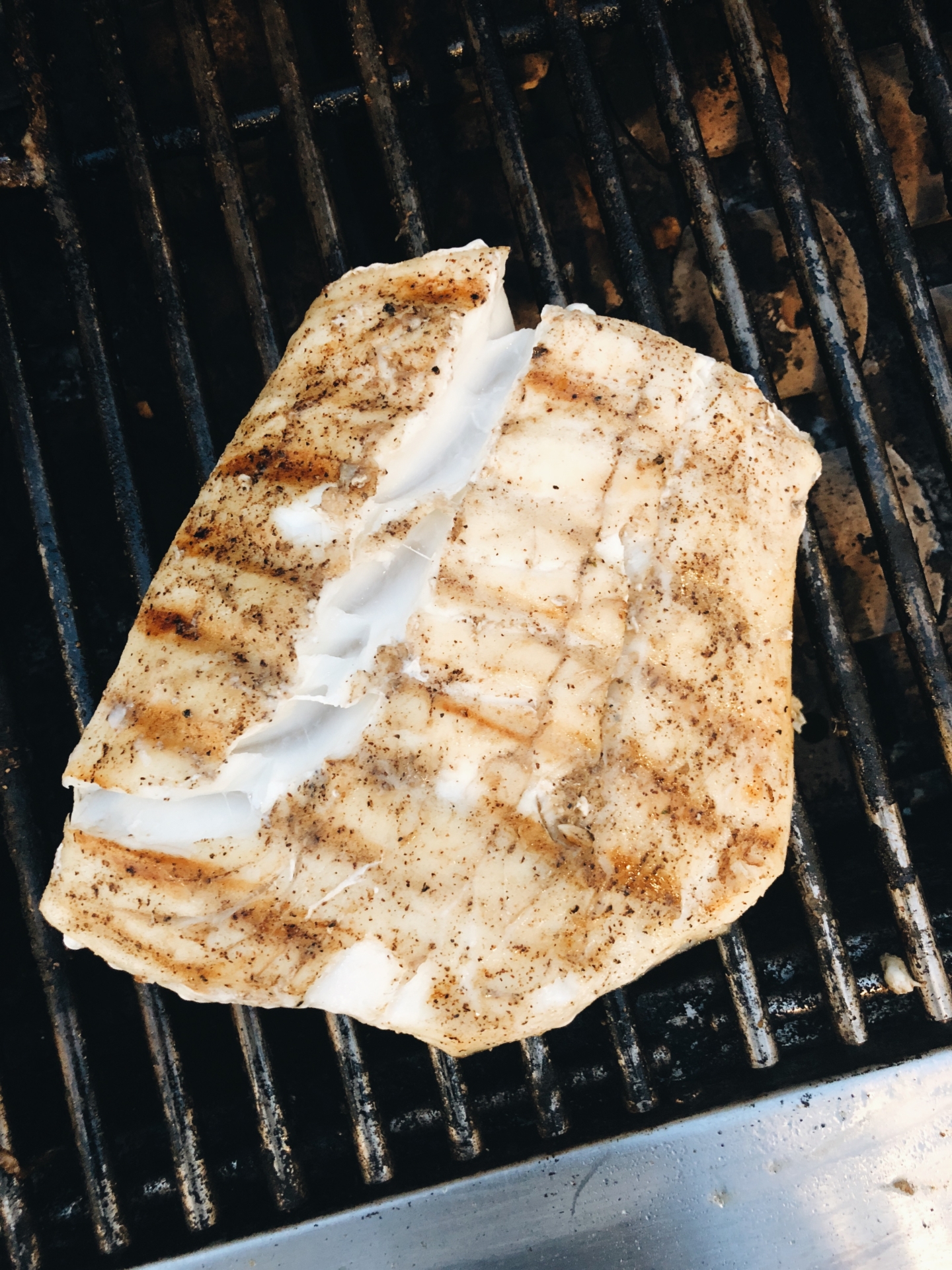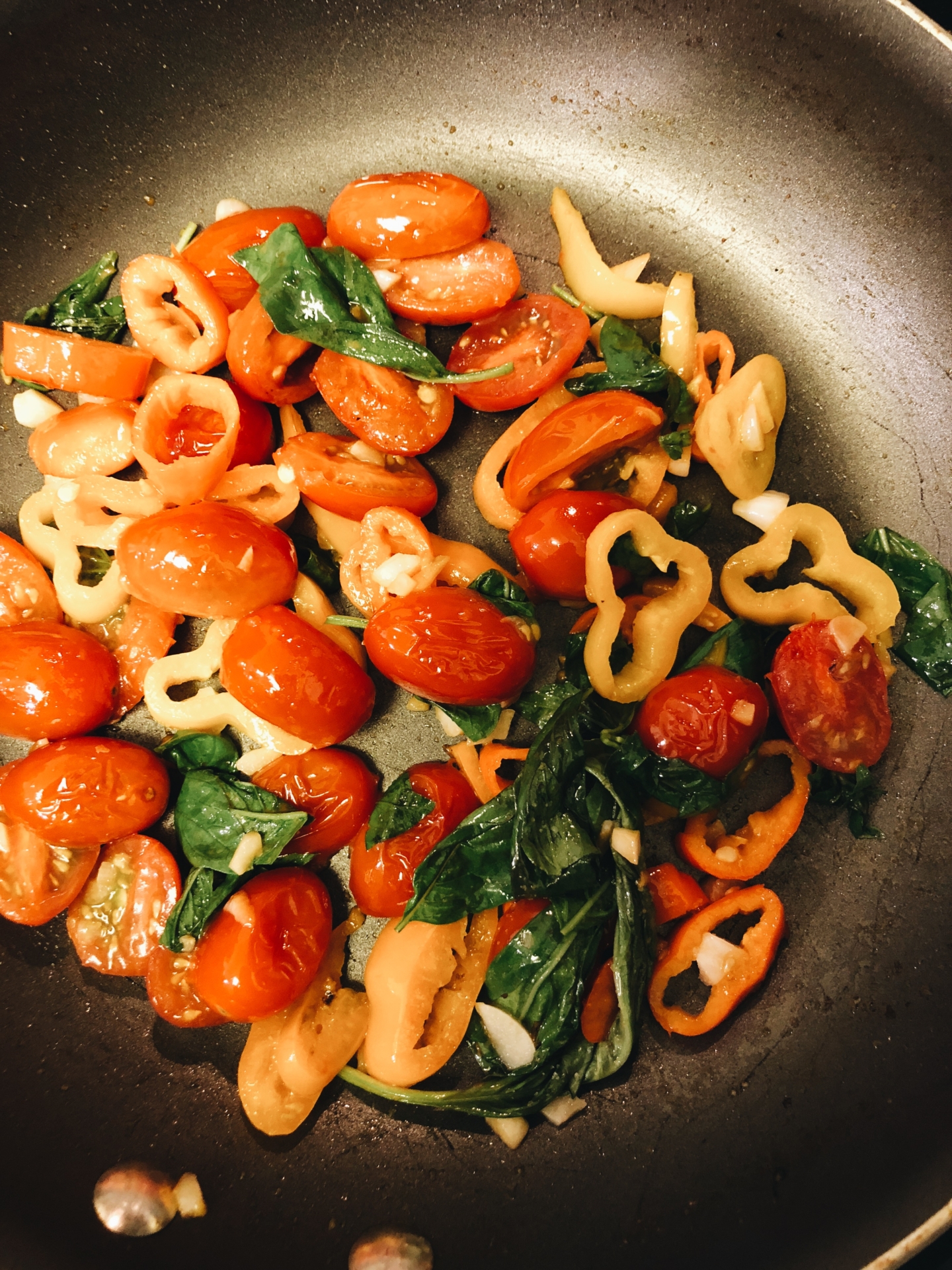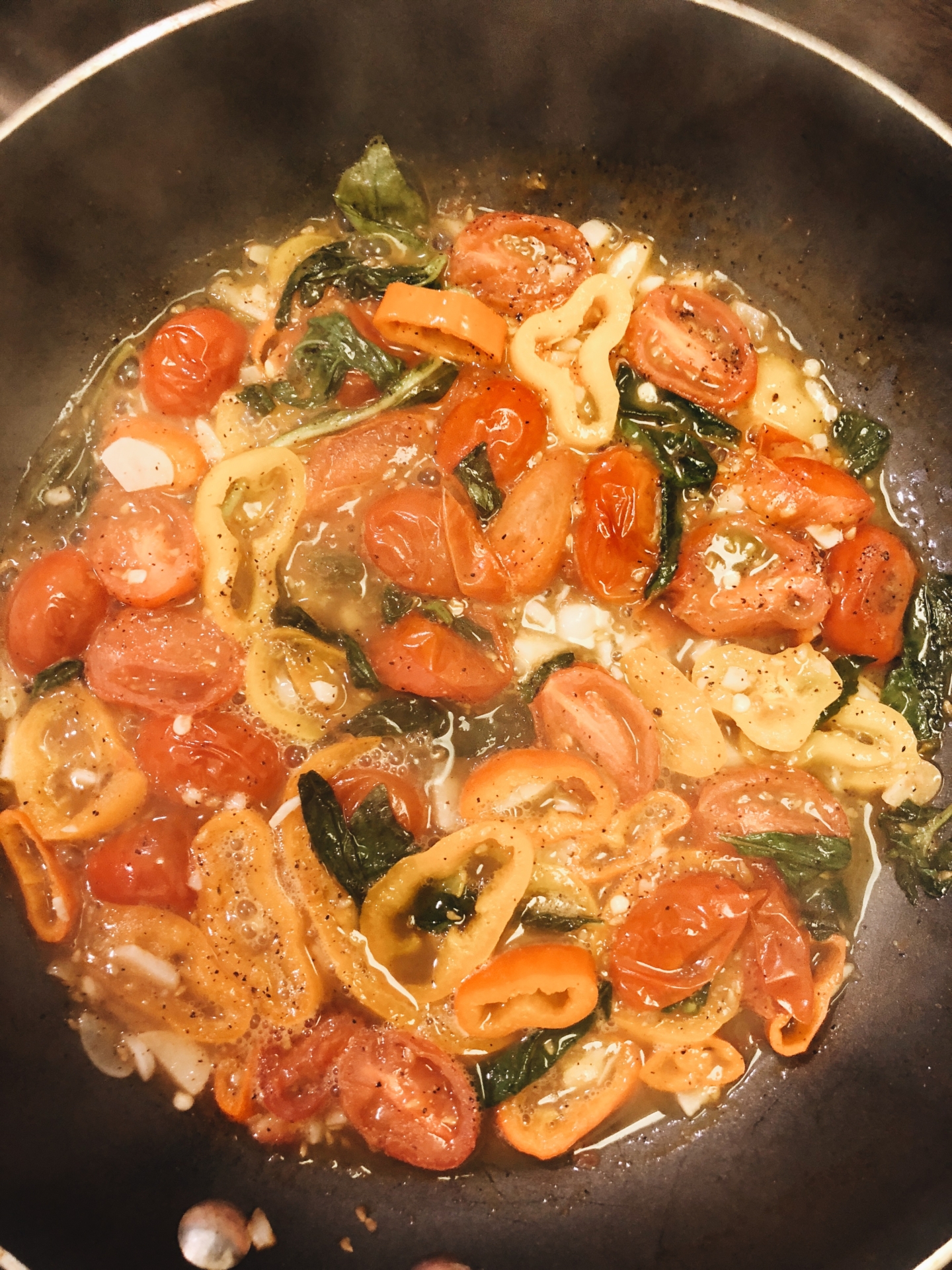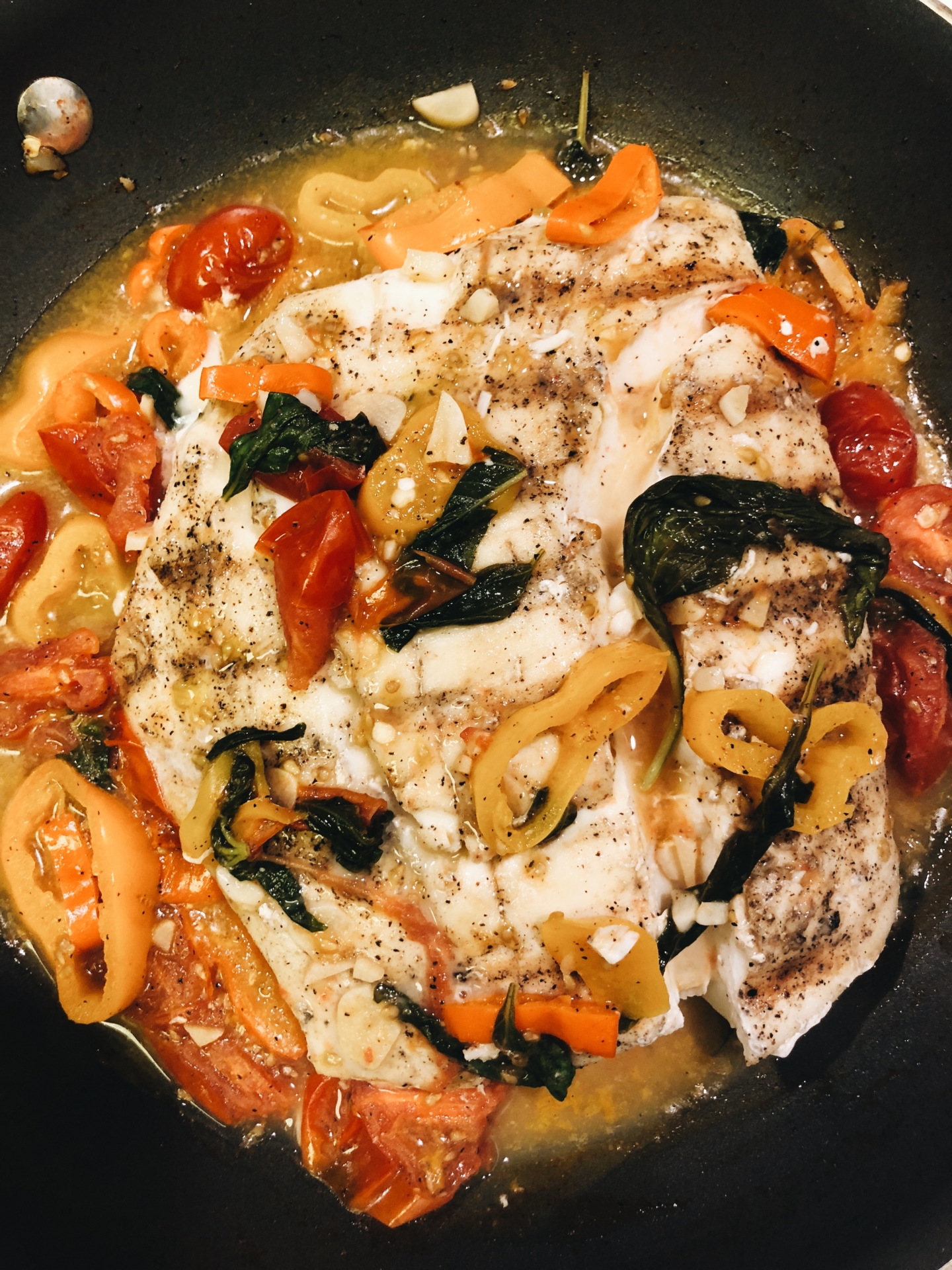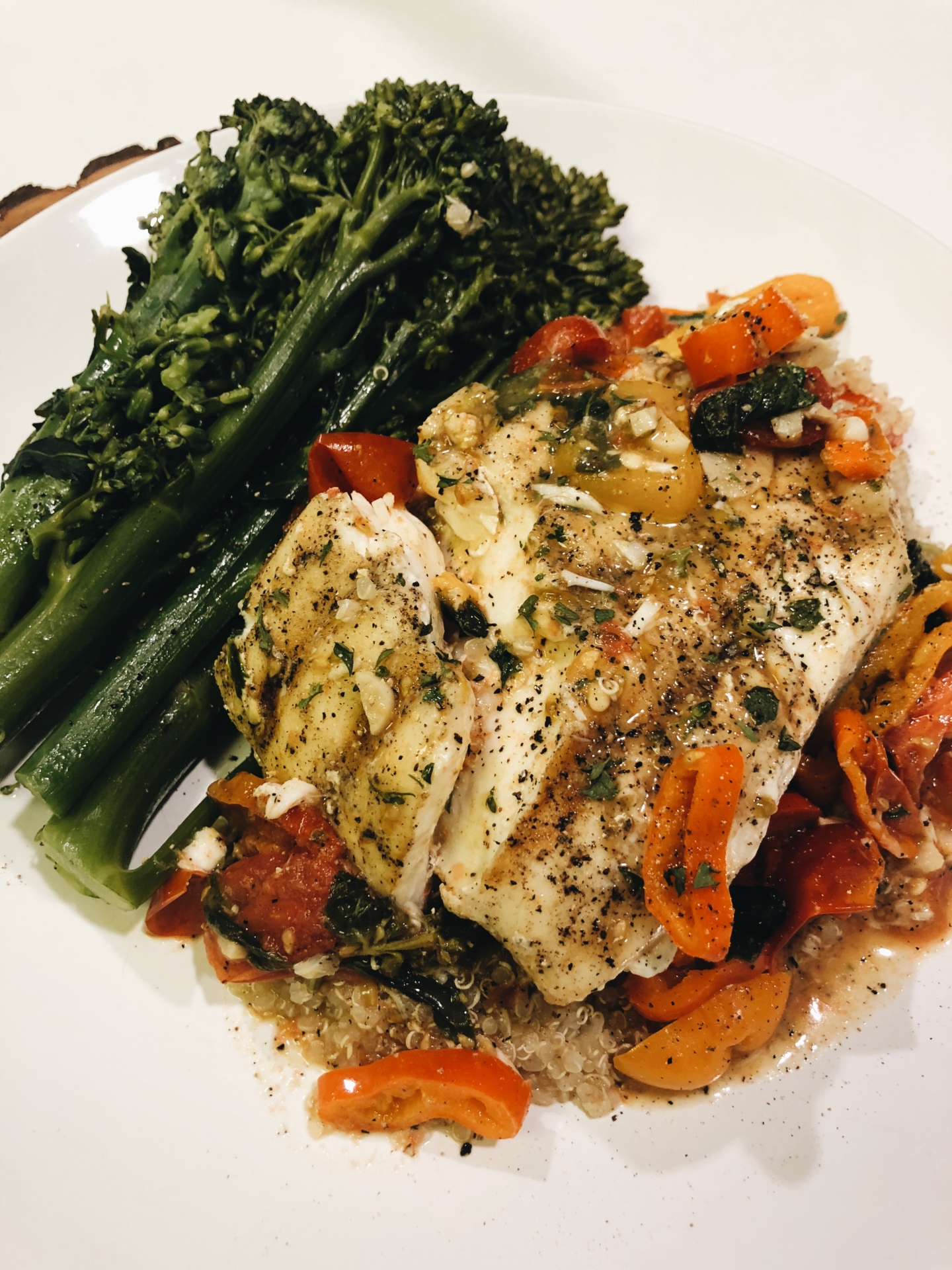 Ingredients
For the White Wine Tomato Basil Sauce:
2 tablespoons olive oil
sweet pepper (red, yellow, and orange) thin sliced
2 small cloves garlic, finely minced
1 pint cherry tomatoes, sliced in half
1/4 cup dry white wine
1/2 cup fresh basil, finely chopped
1/2 tablespoon salt (more to taste)
1/4 teaspoon fresh ground black pepper (more to taste)
For the Halibut:
2 tablespoons olive oil
1 pound fresh Halibut (or white fish of your choice), cut into 2 fillets
Salt and black pepper
Instructions
For the Halibut:
Season both sides of fish with salt and pepper. Brush the halibut with olive oil and grill until golden brown, for about 5 – 10 minutes or until it's cooked through.
For the White Wine Tomato Basil Sauce:
Heat oil in a large saute pan over medium heat. Add sweet pepper and garlic and saute for 1 minute, or until garlic is fragrant. Add the cherry tomatoes and cook, stirring occasionally, until they're soft. Add in the white wine, stir, and allow the mixture to come to a gentle simmer. This process should take no longer than 10 minutes. Stir in the basil, salt, and pepper and cook for additional 2 minutes.
Place the the grill halibut into the white wine tomato basil sauce and serve at once.
Served with steamed broccoli and quinoa.