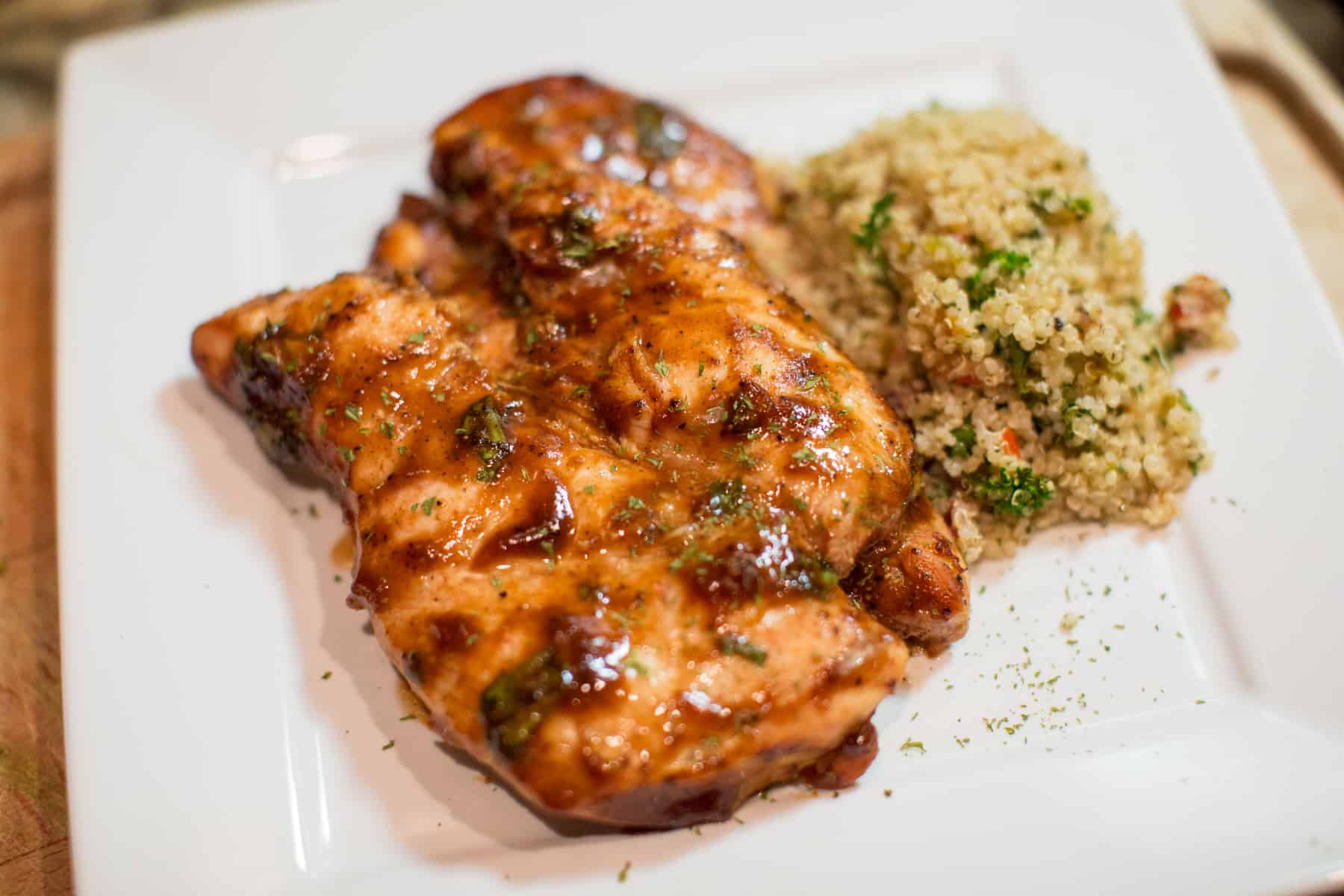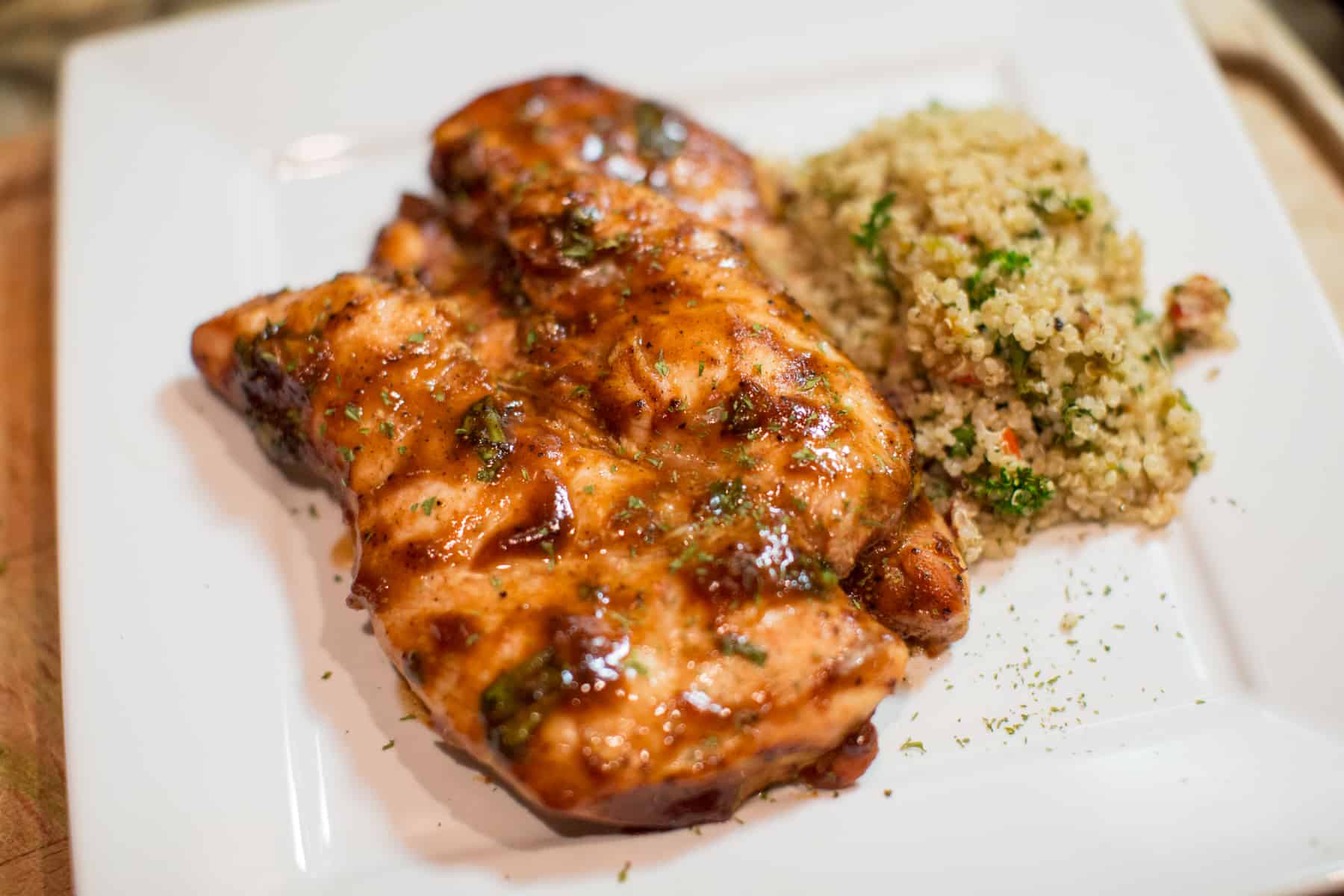 Ingredients
Thin sliced chicken breast
2 Tbsp cajun seasoning
1 Tbsp black pepper
1 Tbsp Lemon juice
1-2 Tbsp worcestershire sauce
1/2 a bottle of BBQ Sauce (sweet baby ray)
Fresh basil (minced)
small onions (minced)
sea salt
Instructions
Pre-heat the oven to 400 degrees.
In a small bowl, mix the BBQ sauce, cajun seasoning, pepper, lemon juice, worcestershire sauce, basil, and onions together.
Season both sides of chicken with salt (very lightly).
Dip chicken breast into the sauce and place on a baking rack.
Bake the chicken in the oven for 15 minutes or until the chicken is cooked all the way through.
Once the chicken is ready, remove from the oven. Serve immediately with a side of your choice. (I had a quinoa salad).
Enjoy! Make sure you tag #DinnerWithTayo, I would love to see your dish.