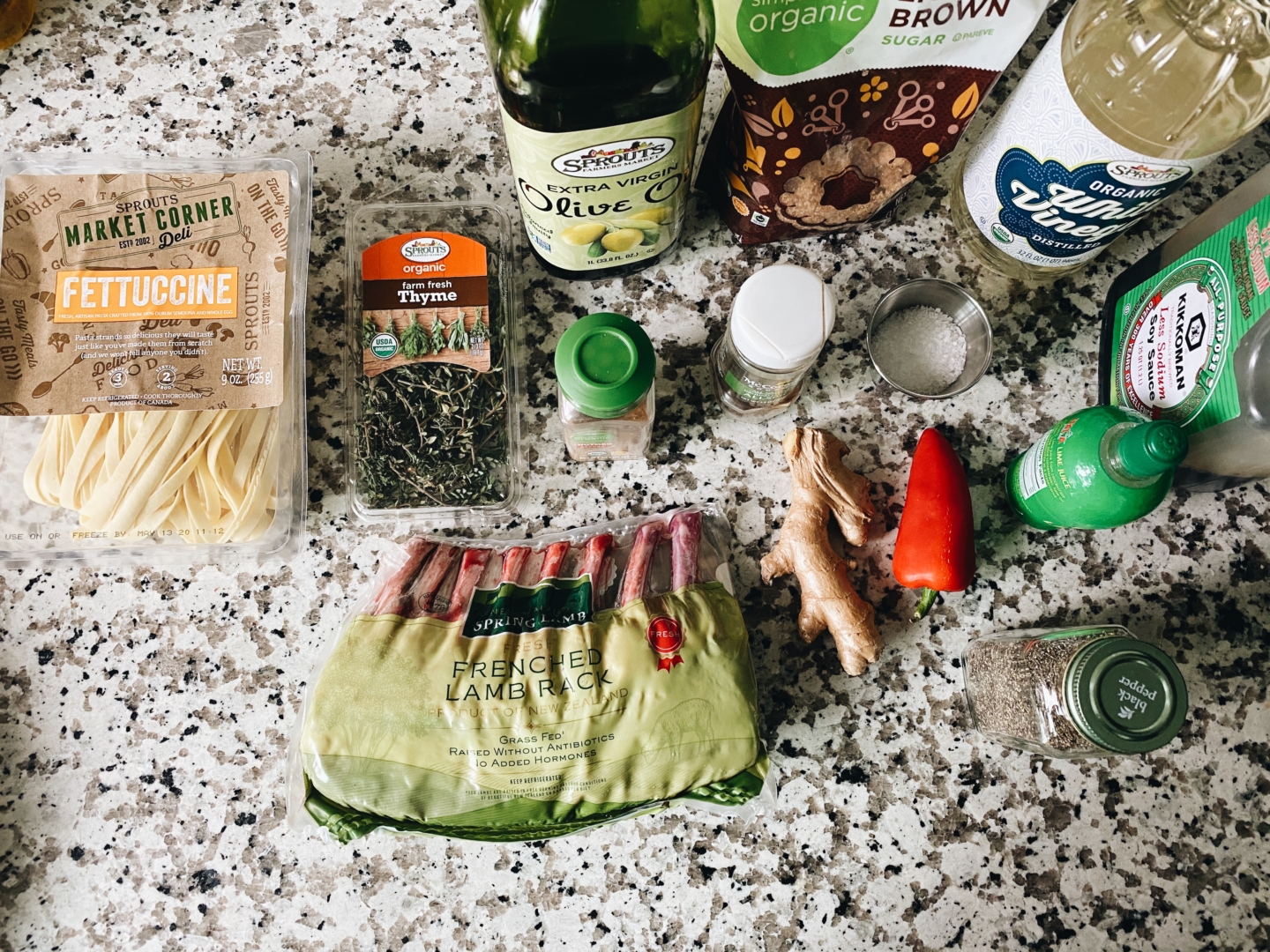 Ingredients
1 rack of lamb
Pack of fettuccine pasta
2 mini bell peppers or habanero pepper
½ large red onion chopped
4 cloves garlic
1 scallion (diced)
1/4 cup white vinegar
1/4 cup soy sauce
1 ½ teaspoons sea salt
1 tablespoon ground black pepper
1 tablespoon grated fresh ginger
2 tablespoons Jamaican allspice
2 tablespoons brown sugar
1 teaspoon nutmeg
2 tablespoons oil
7 sprigs of fresh thyme
squeezed lime juice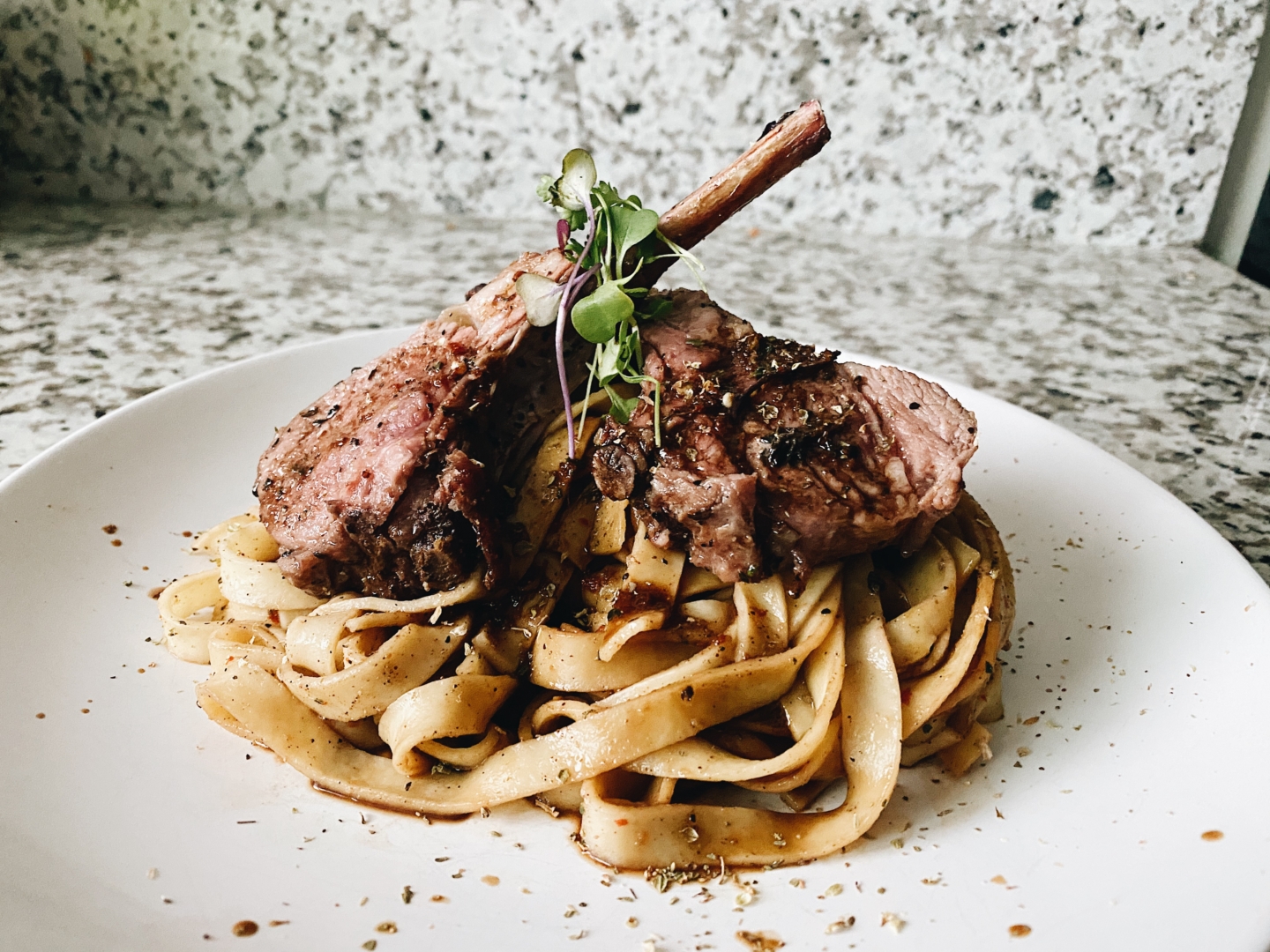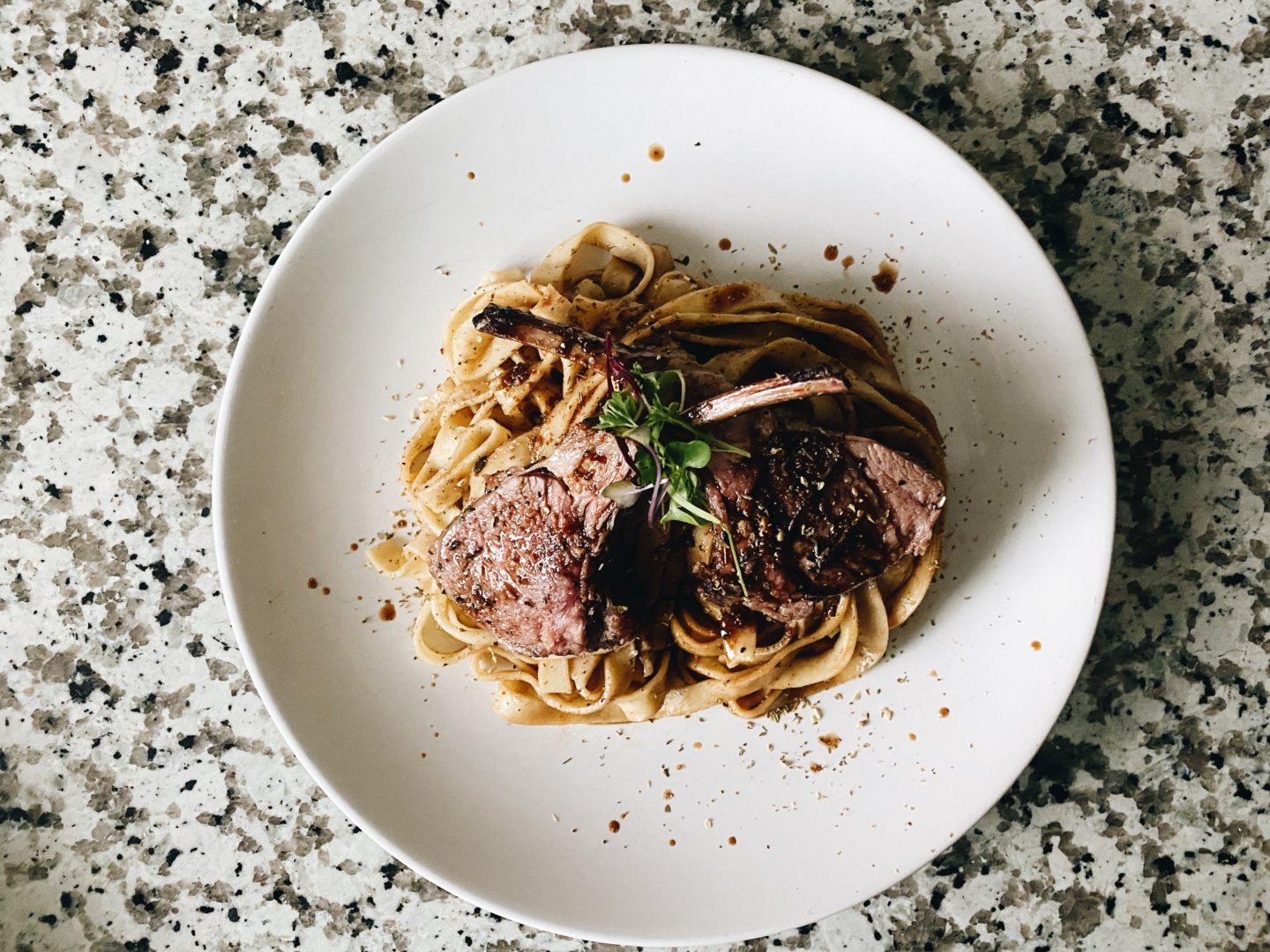 Instructions
Cook the fettuccine pasta according to the package. Drain any accessive water from the pasta and set aside.
Preheat the over to 375º F.
Add bell peppers, onions, garlic, scallion, white vinegar, soy sauce, sea salt, black pepper, ginger, Jamaican allspice, brown sugar, nutmeg, thyme, and lime juice to a high-speed blender and blend until completely incorporated.
Season both sides of the rack of lamb with salt and black pepper. Heat 2 tablespoons olive oil in a large heavy ovenproof skillet over high heat. Sear rack of lamb for 1 to 2 minutes on all sides.
Arrange the rack bone side down in the skillet, add sprigs of thyme. Roast the lamb in preheated oven for 18-20 minutes.
Let it rest for 5 to 7 minutes, loosely covered, before carving between the ribs.
Add some of the jerk sauce into the pasta and stir together.
Plate the pasta then top it with 2 carved lamb and drizzle the remaining jerk sauce over the lamb and pasta.
Enjoy and don't forget to hashtag, #dinnerwithtayo.