No need to look any further, this shrimp, potatoes, with scrambled eggs is flavorful, great for breakfast and can be prepared within minutes.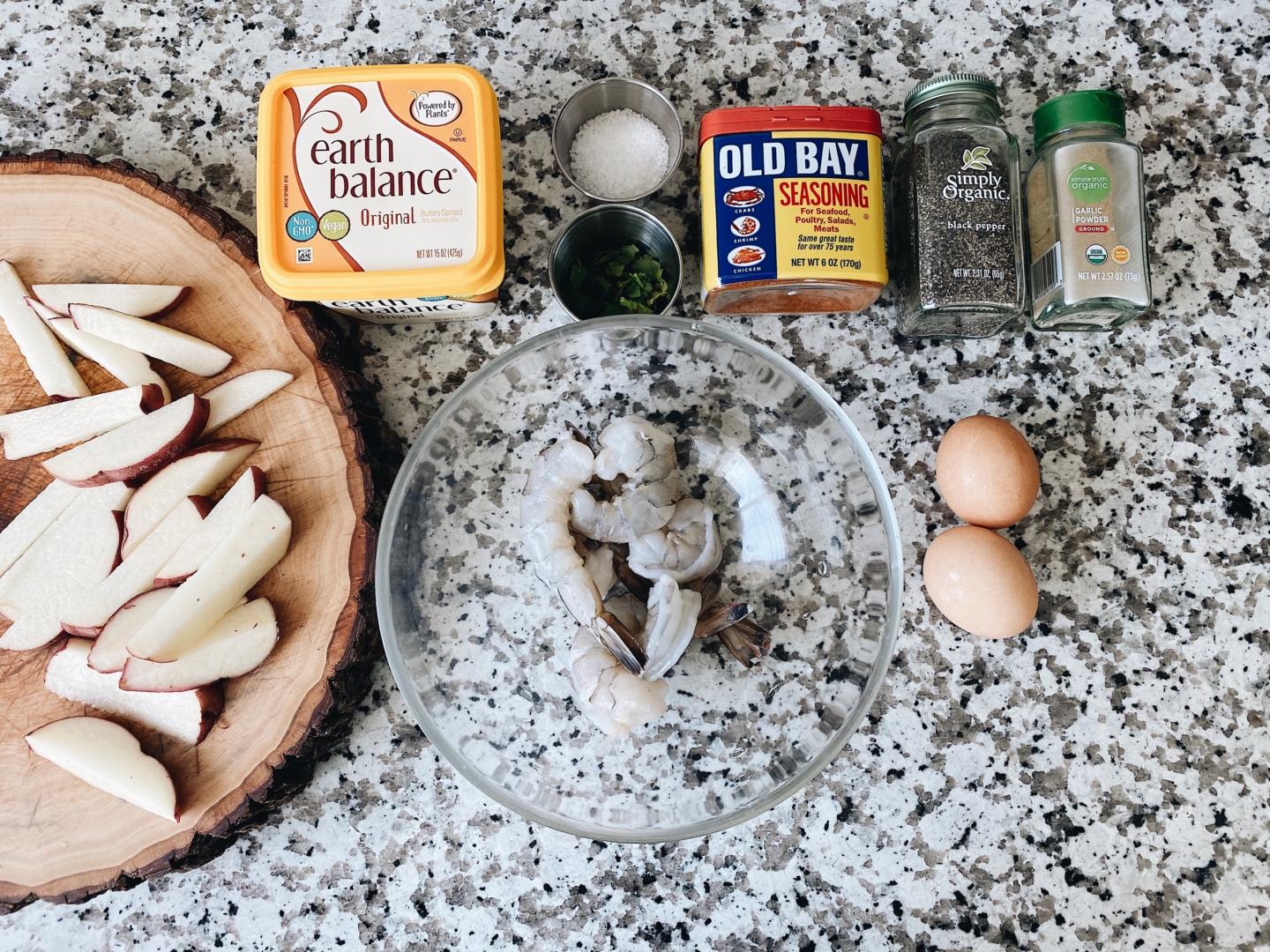 Ingredients
1/2 pound of shrimp (deveined)
1 red potato
Butter
1 tsp of salt
parsley
2 tsp Old Bay seasoning
1 tsp black pepper
2 eggs
1 tsp garlic powder
Olive oil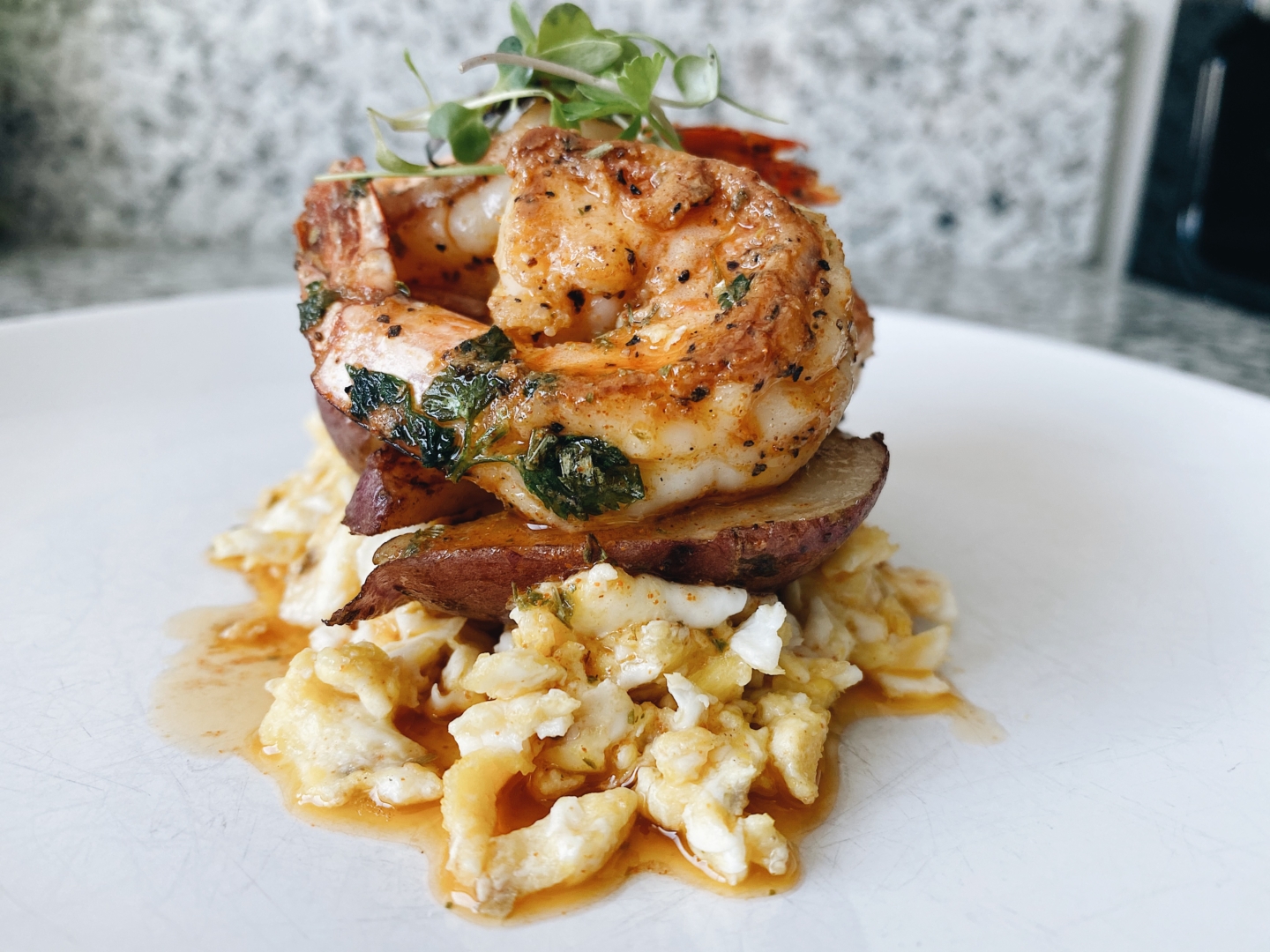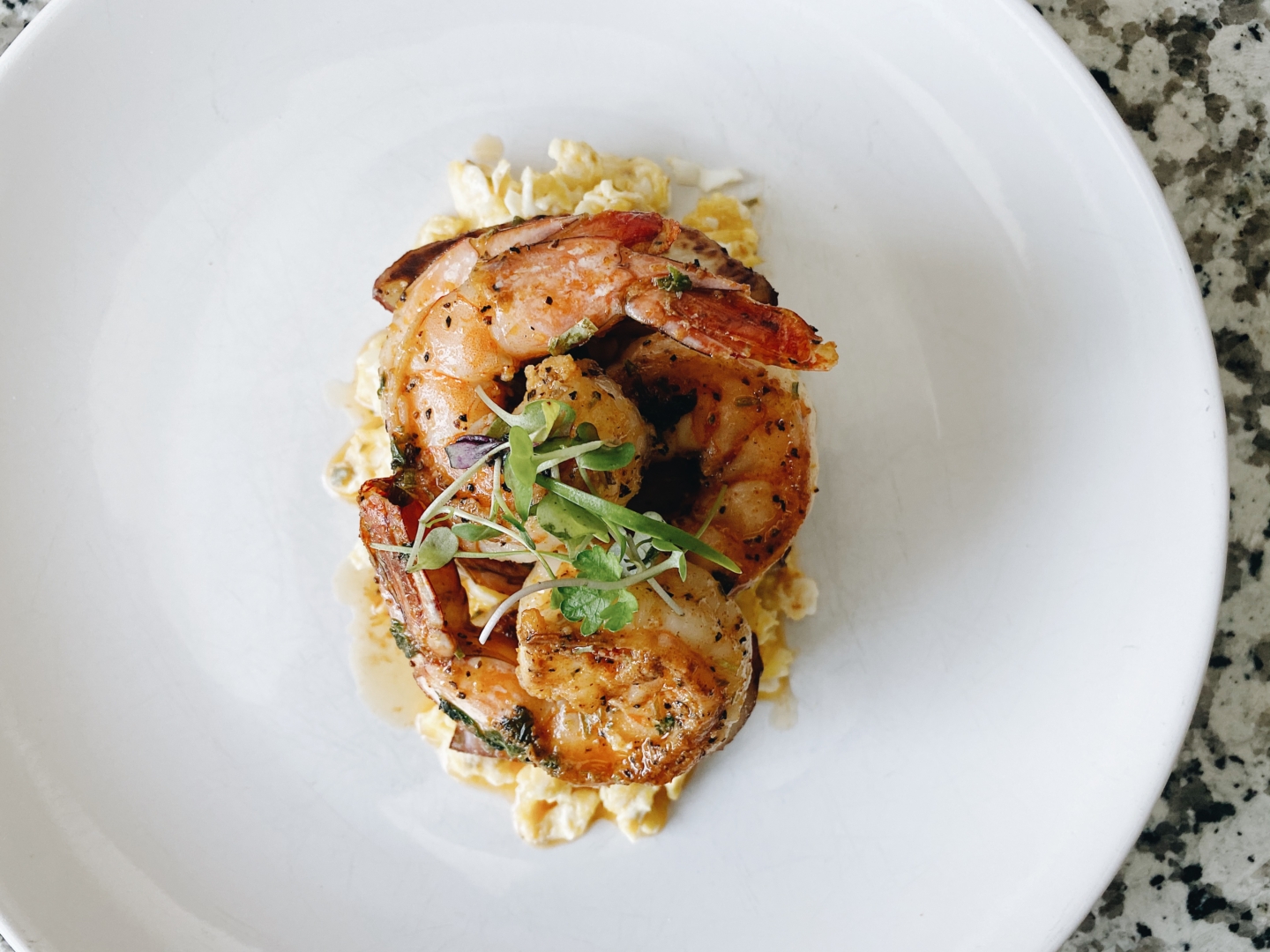 Instructions
In a bowl, add the shrimp plus 1 tsp of salt, old bay seasoning, parsley, and black pepper. Mix this together and set aside.
Clean and dice the red potato, leave the skin on. Add 1 tsp of salt, black pepper, olive oil, and garlic powder.
Heat 1 tablespoon of olive oil in a large skillet over medium heat. Add shrimp to the hot pan and cook for about 2-3 minutes on each side, turning once midway, until shrimp is pink and cooked through. Remove shrimp from the skillet.
Add the potatoes to the skillet, and cook, undisturbed, until potatoes are golden and crusty underneath, 4 to 5 minutes. Remove from the skillet.
Fry the eggs the way you like, I made this scrambled.
In a small bowl, melt two tablespoons of butter. Add old bay seasoning, oregano (not in the picture above), and garlic. Stir together and set aside for serving.
Serve the eggs, potatoes, and shrimp together, drizzle a little bit of the melted butter mix over the dish for extra flavor.
Enjoy! Don't forget to hashtag, #dinnerwithtayo.