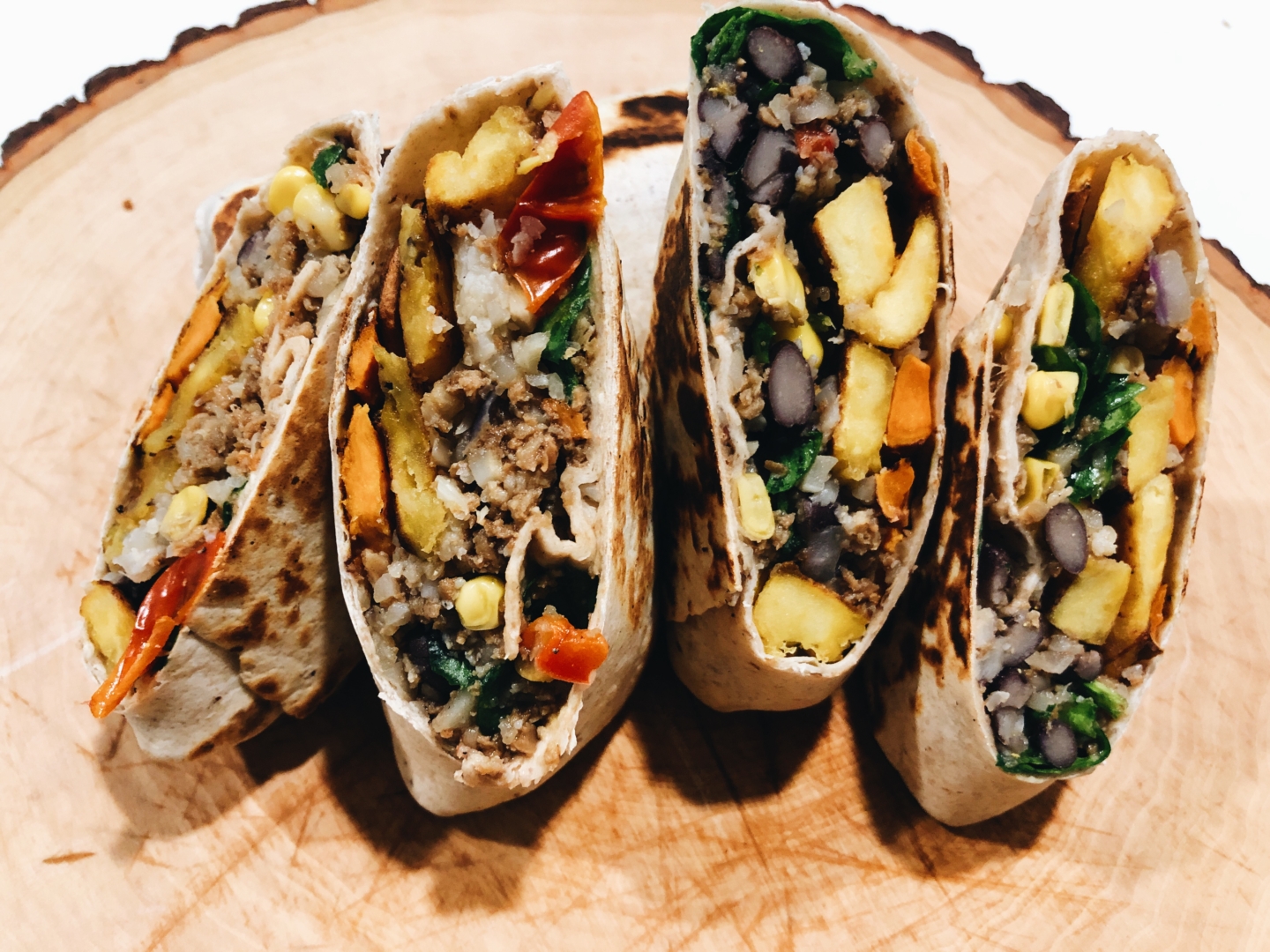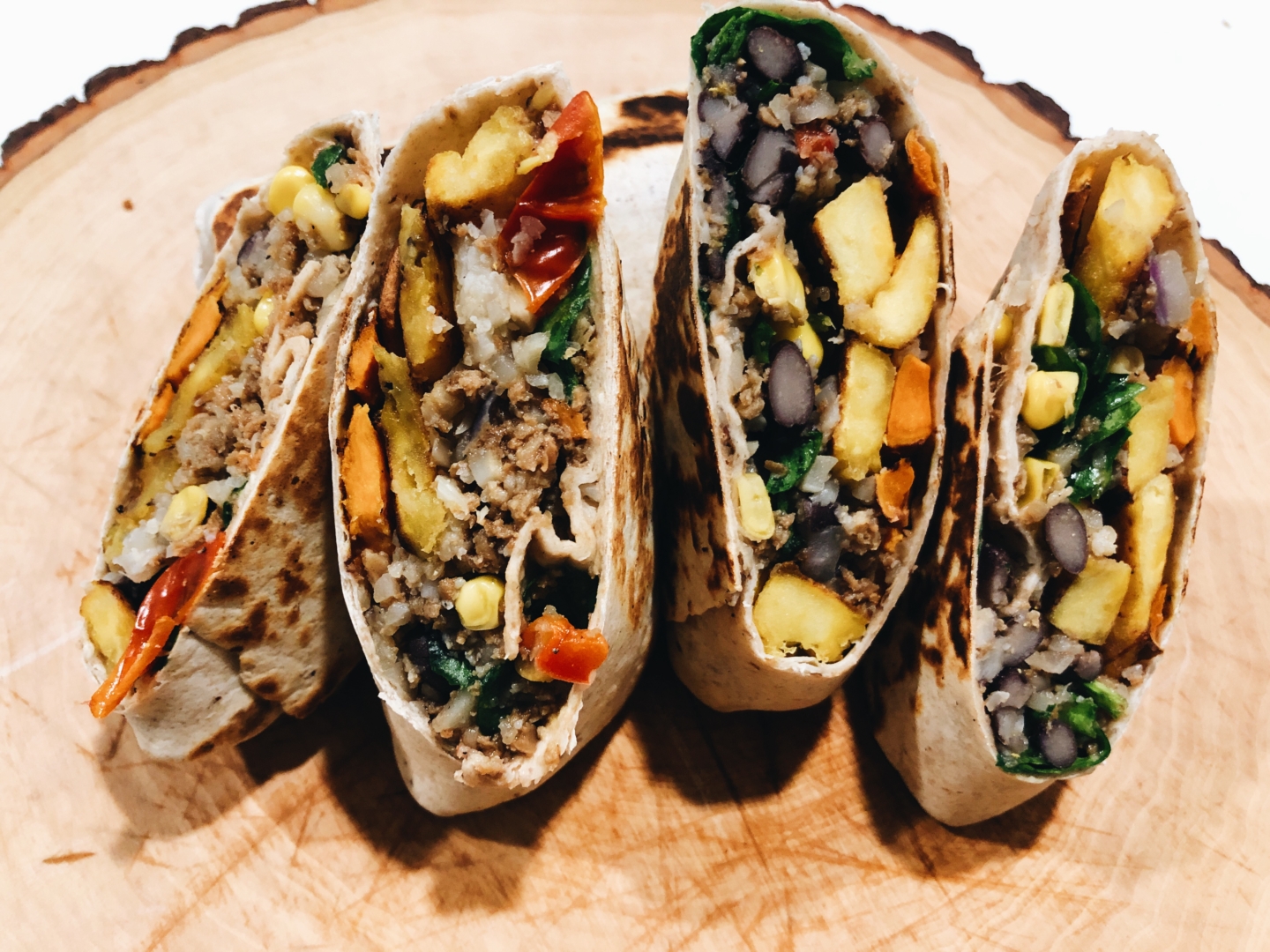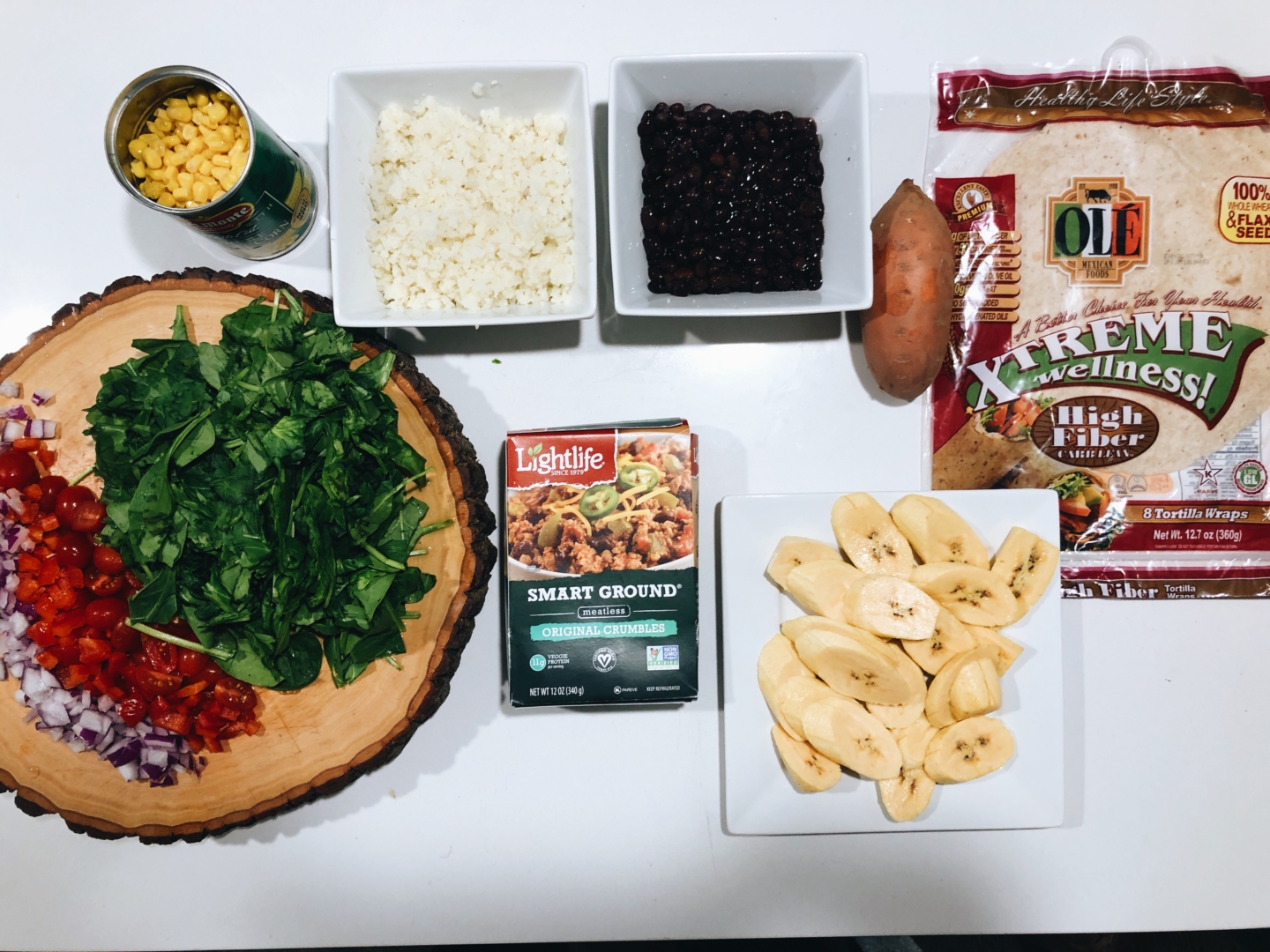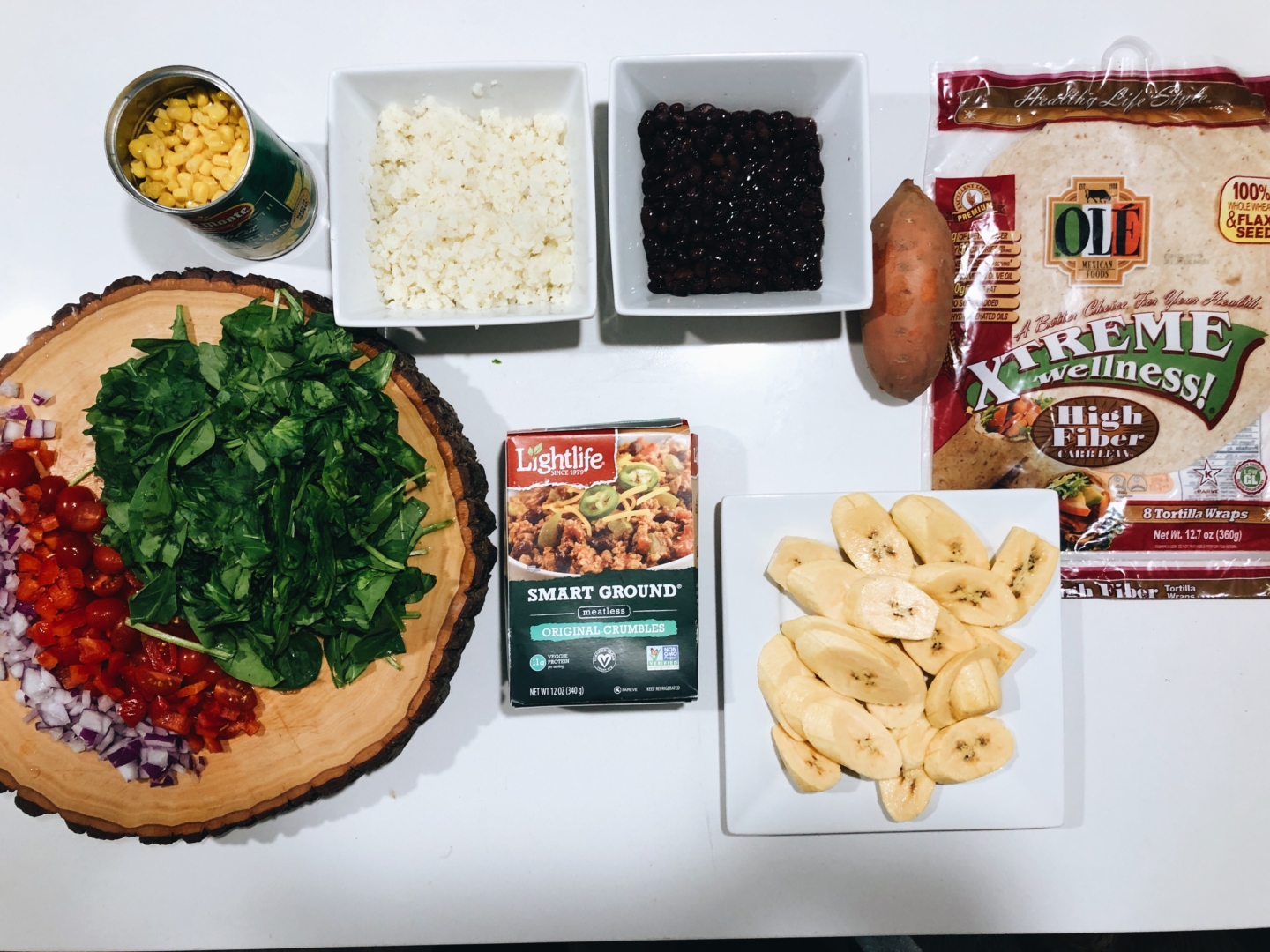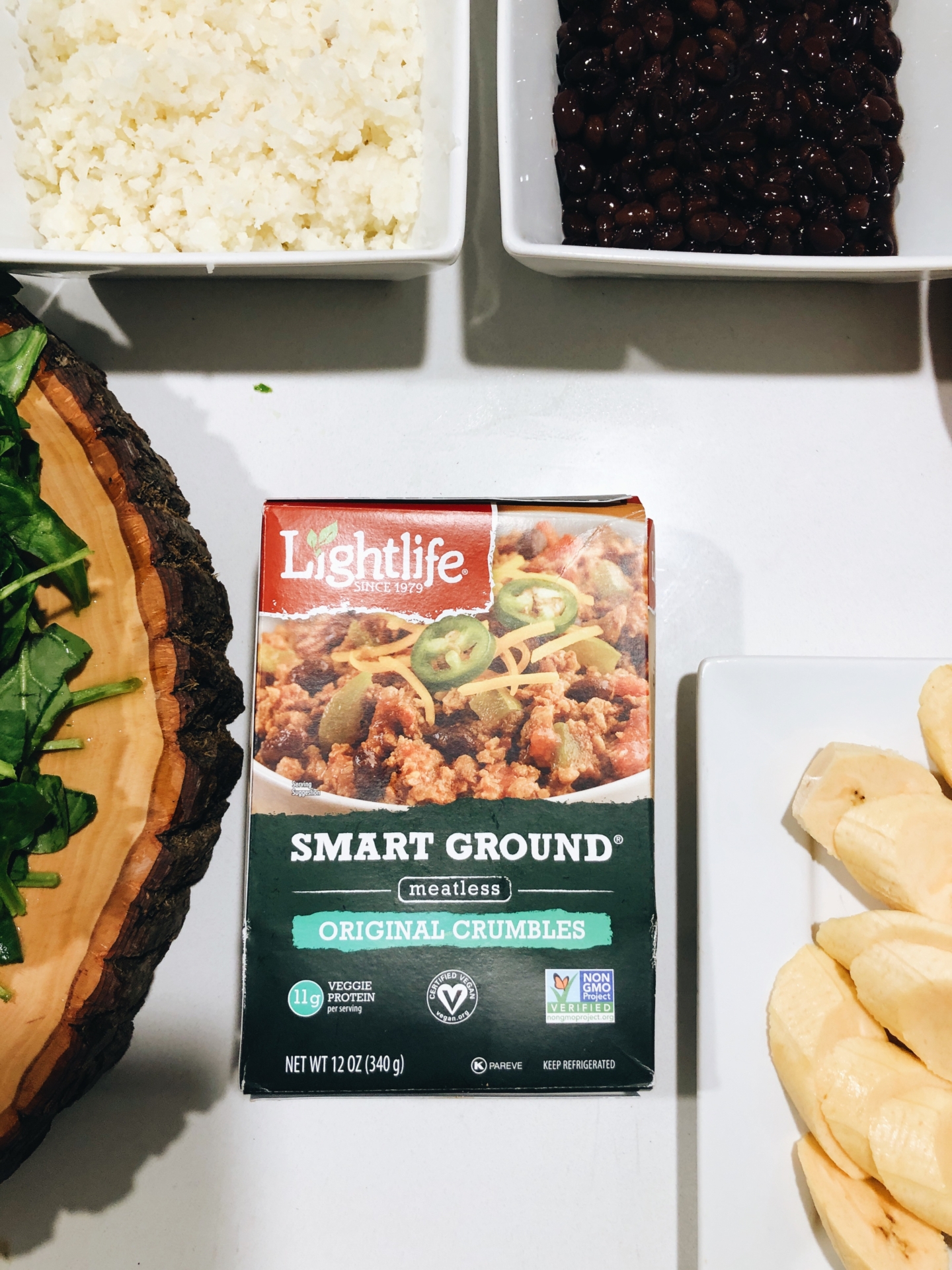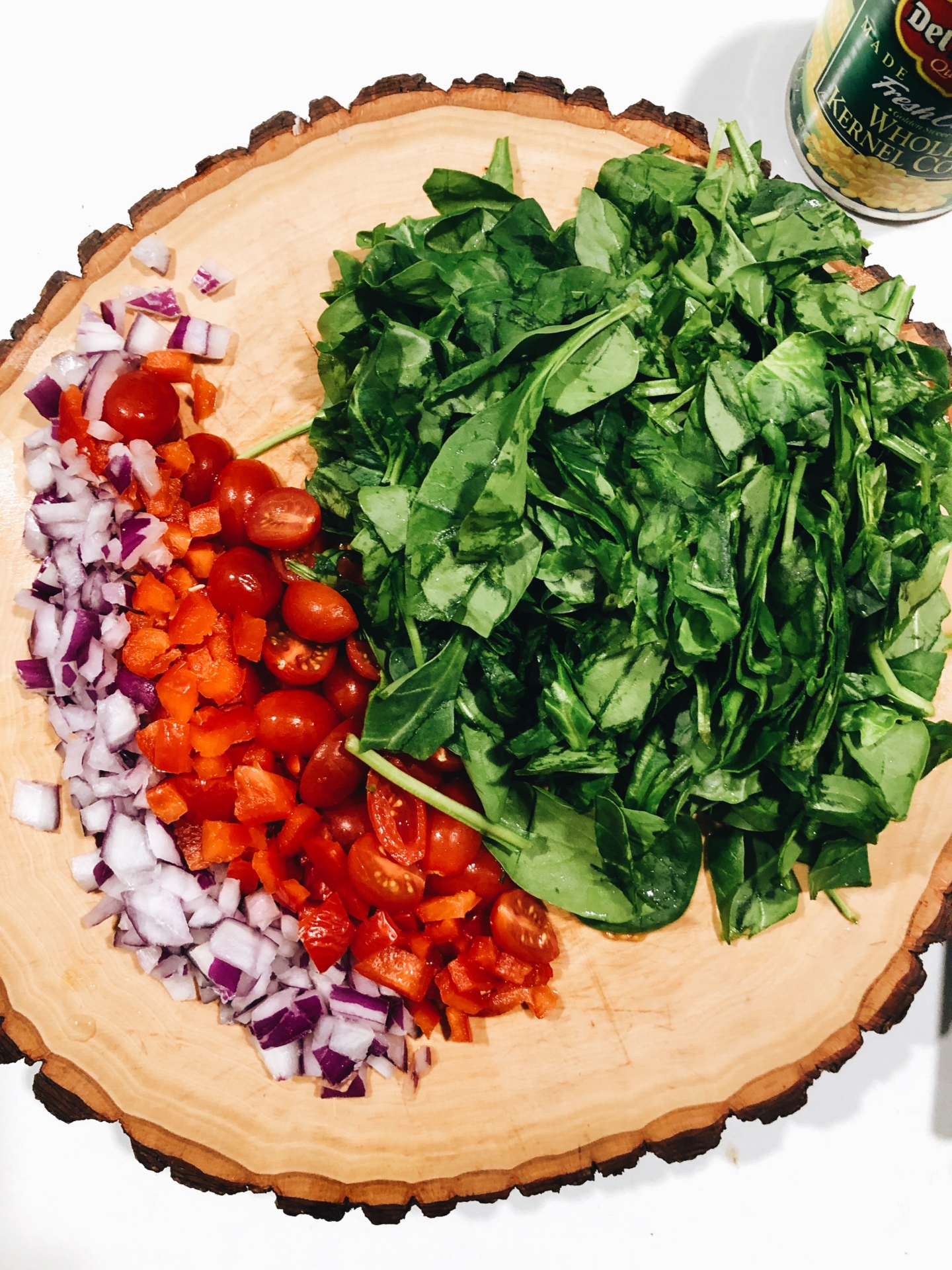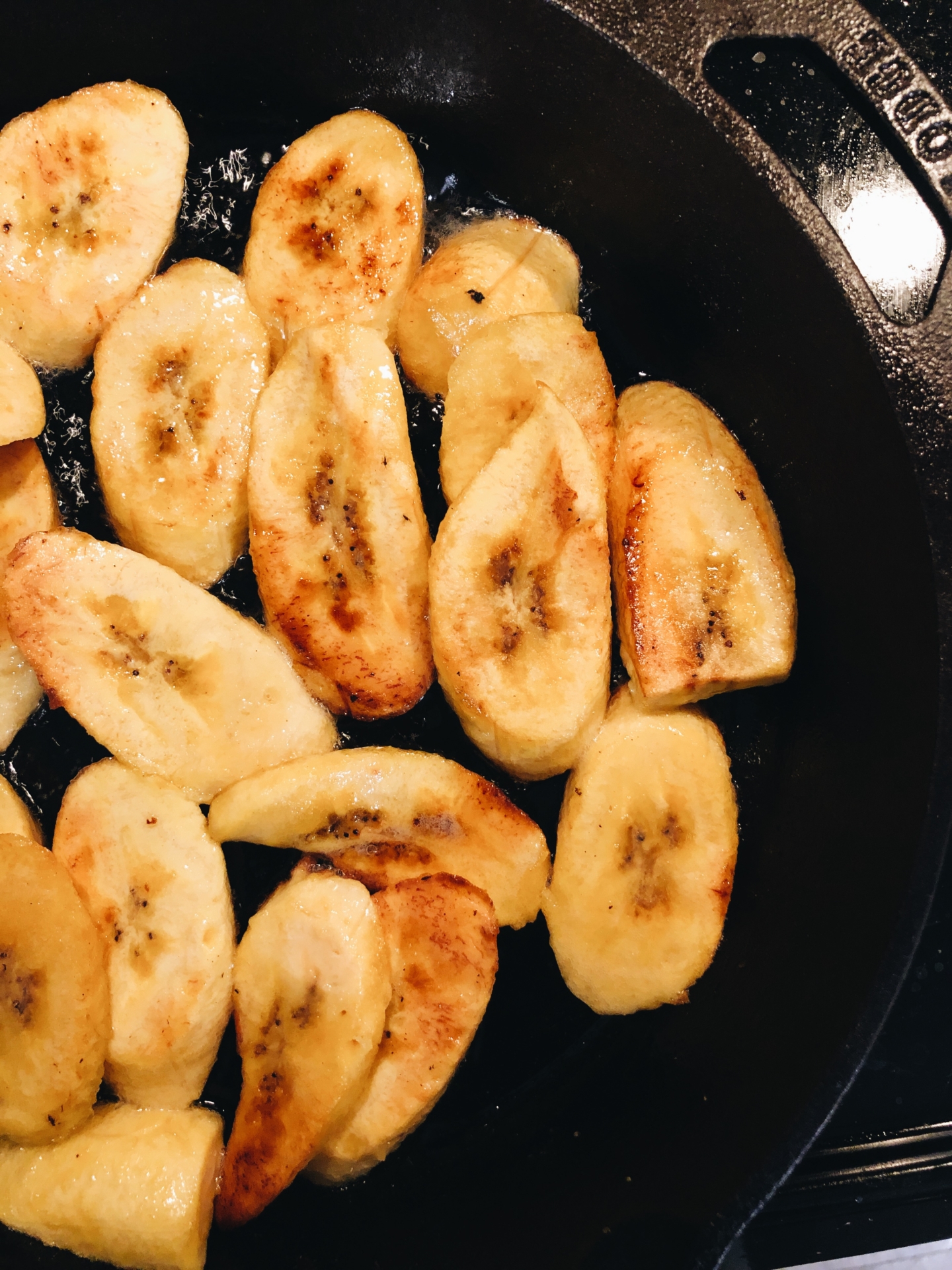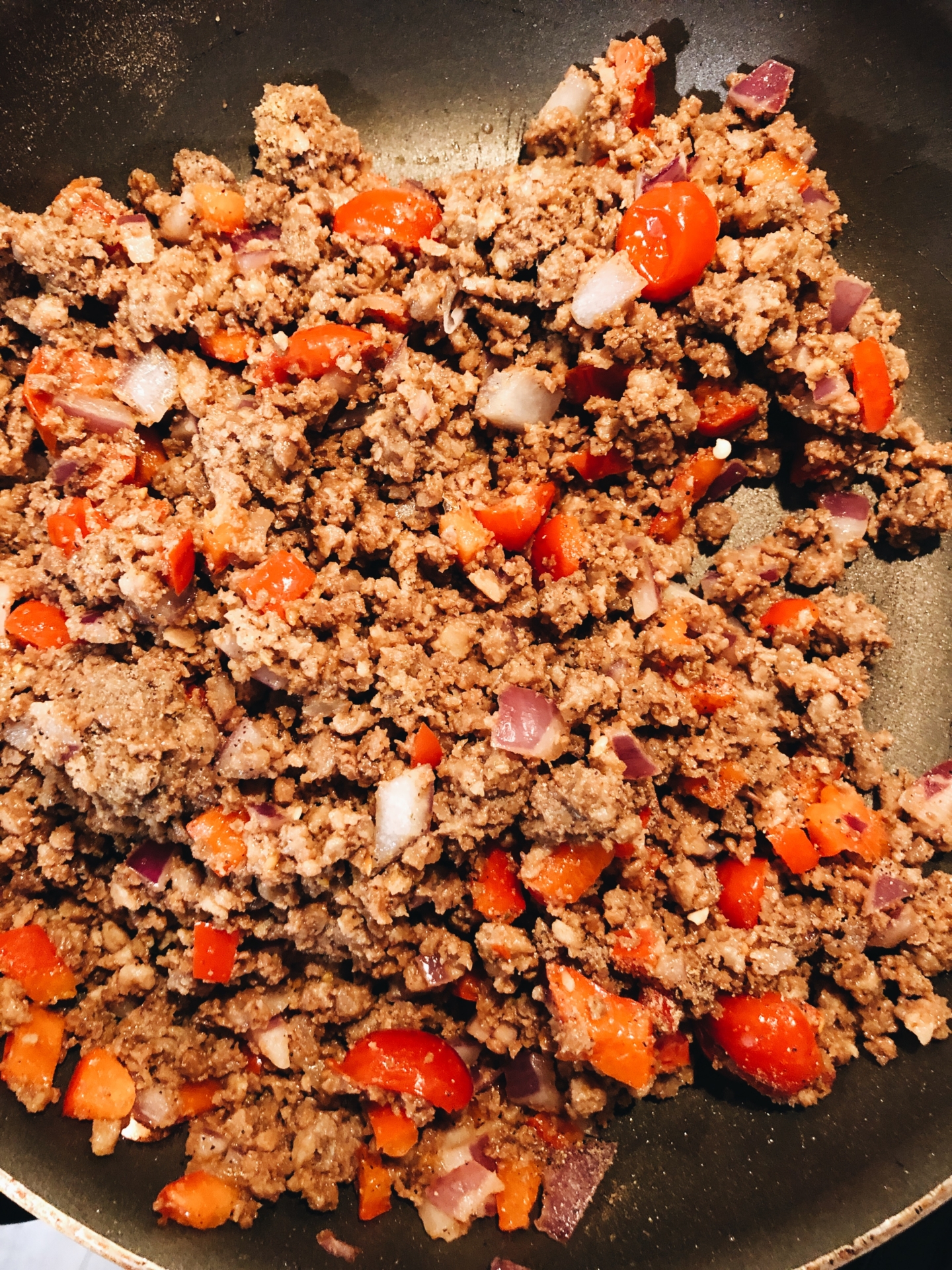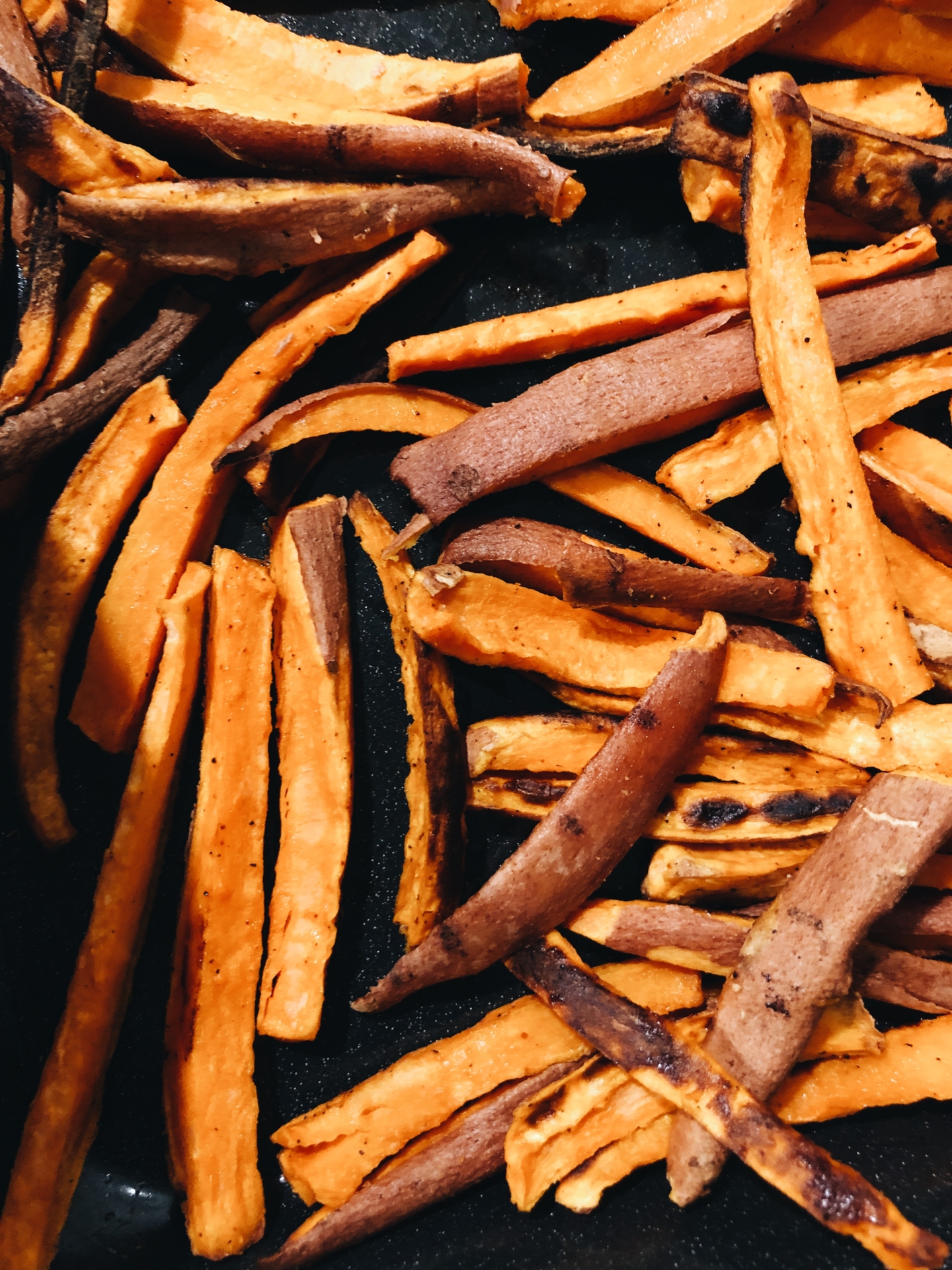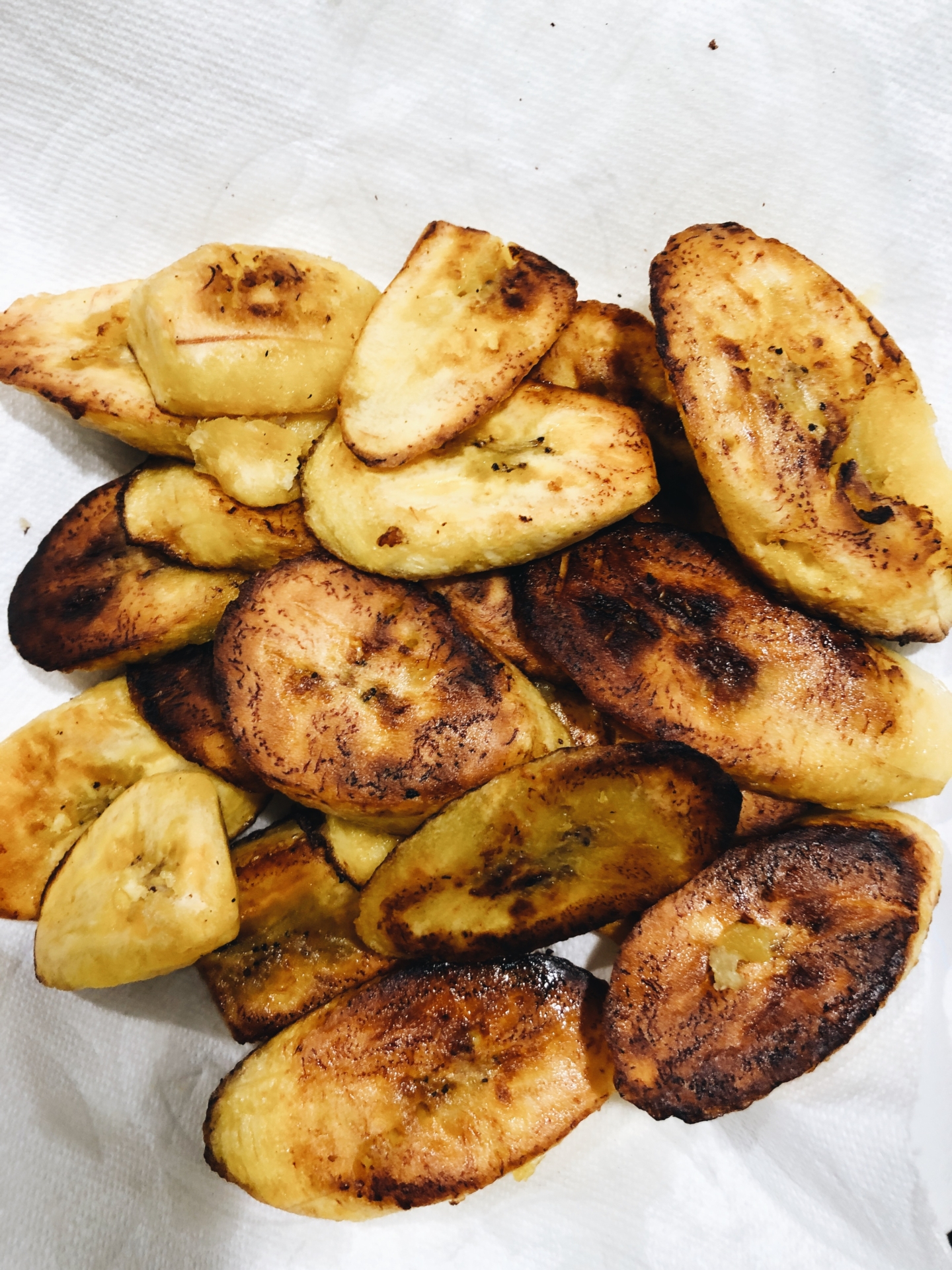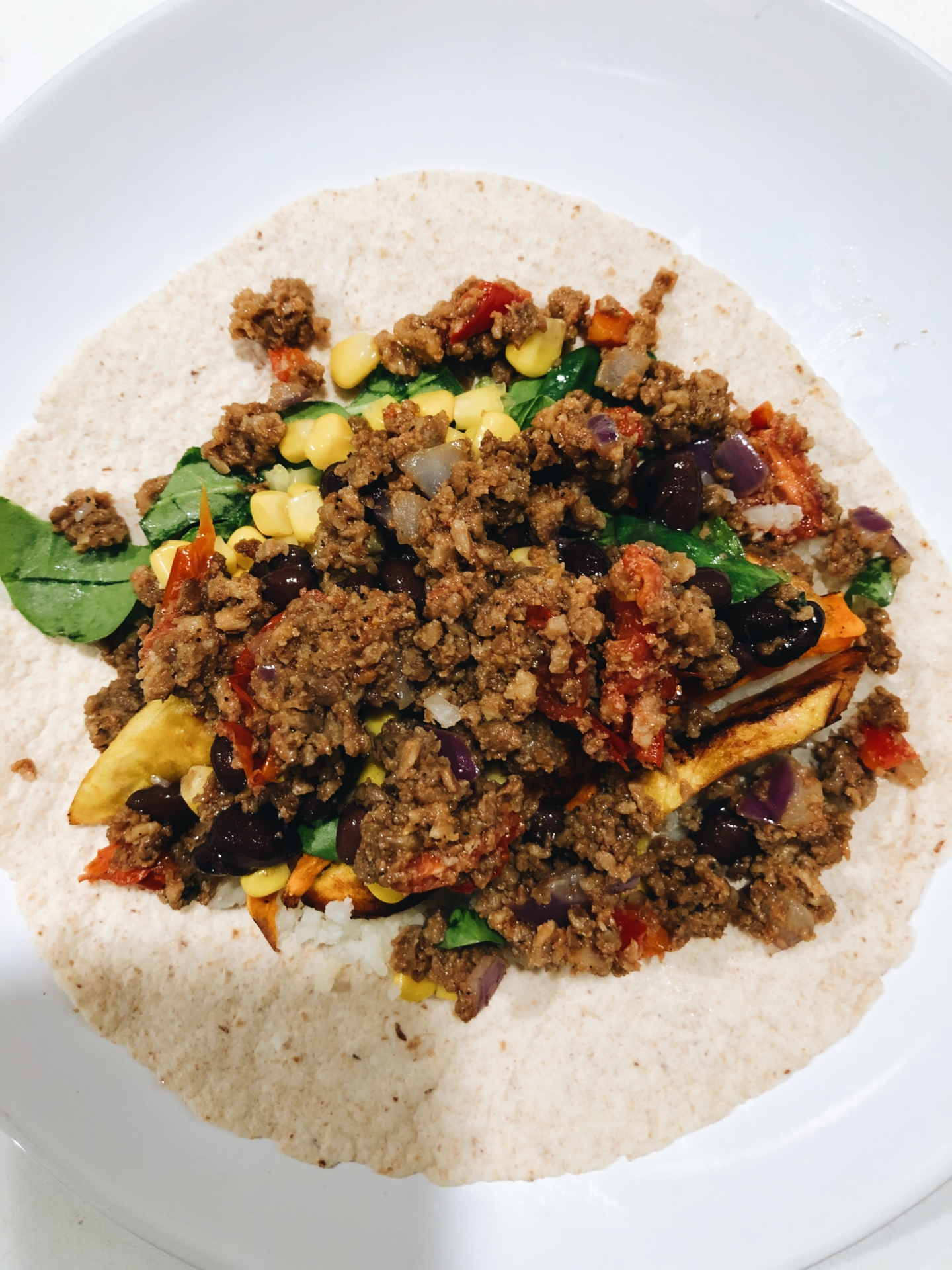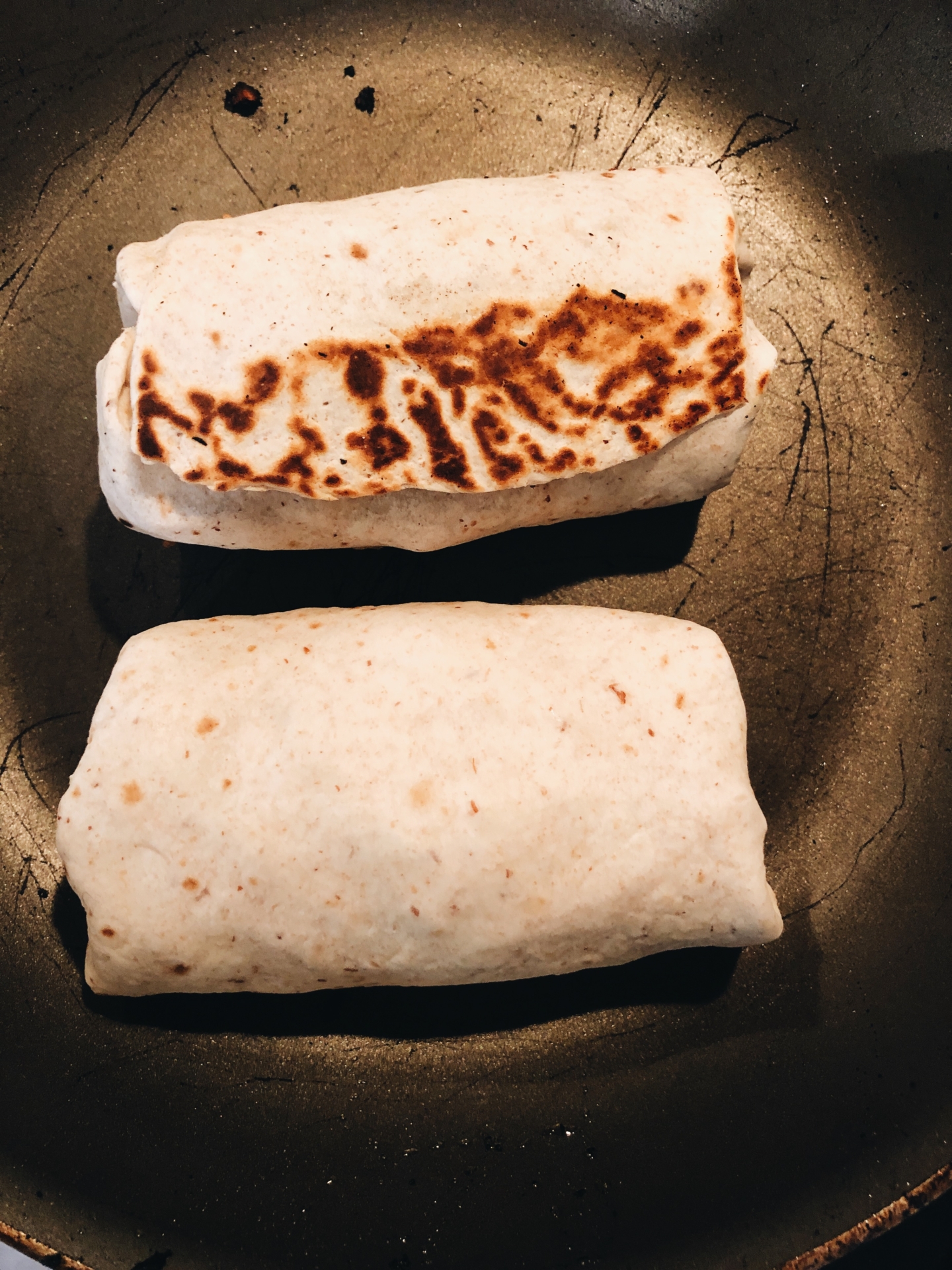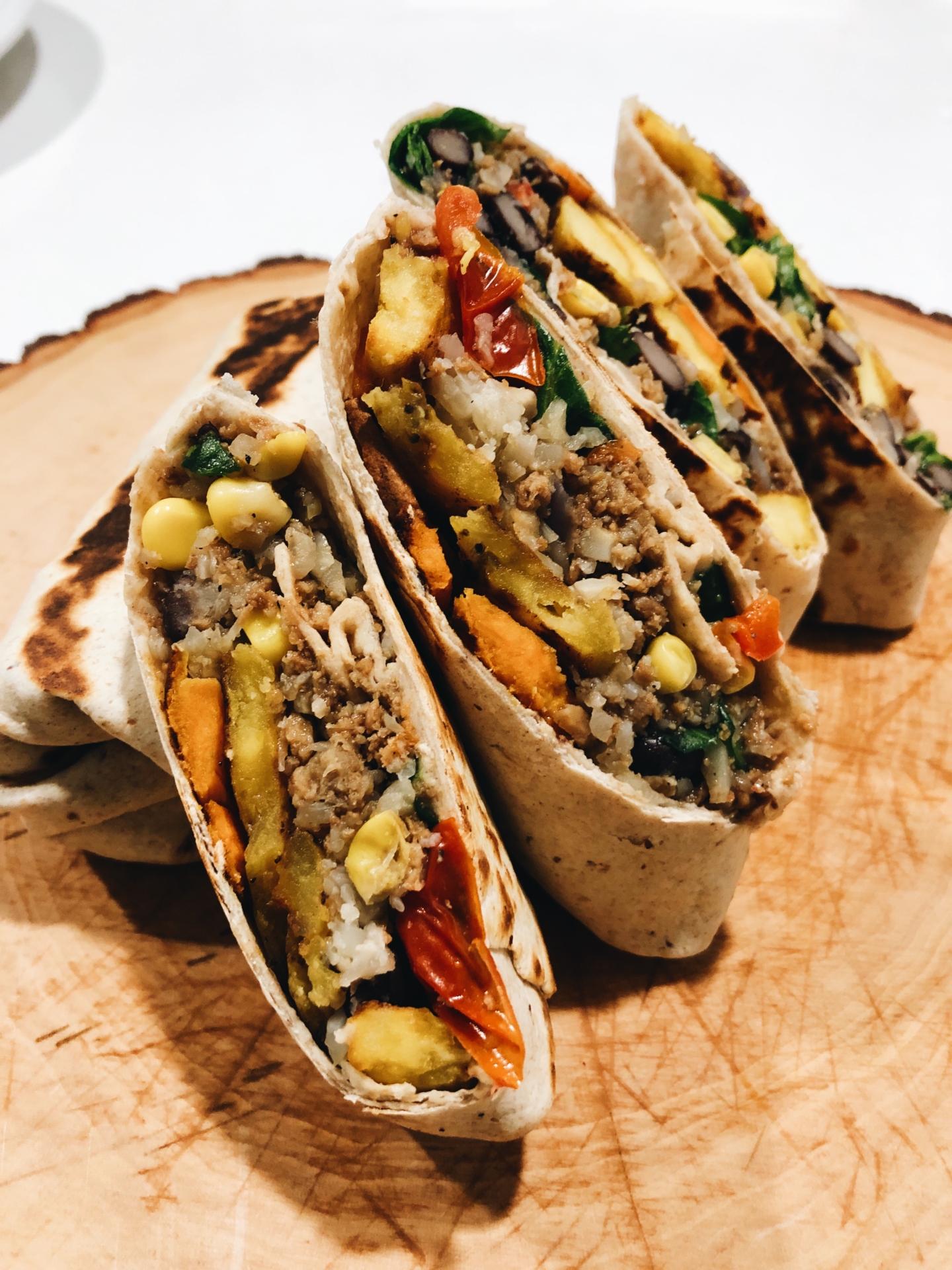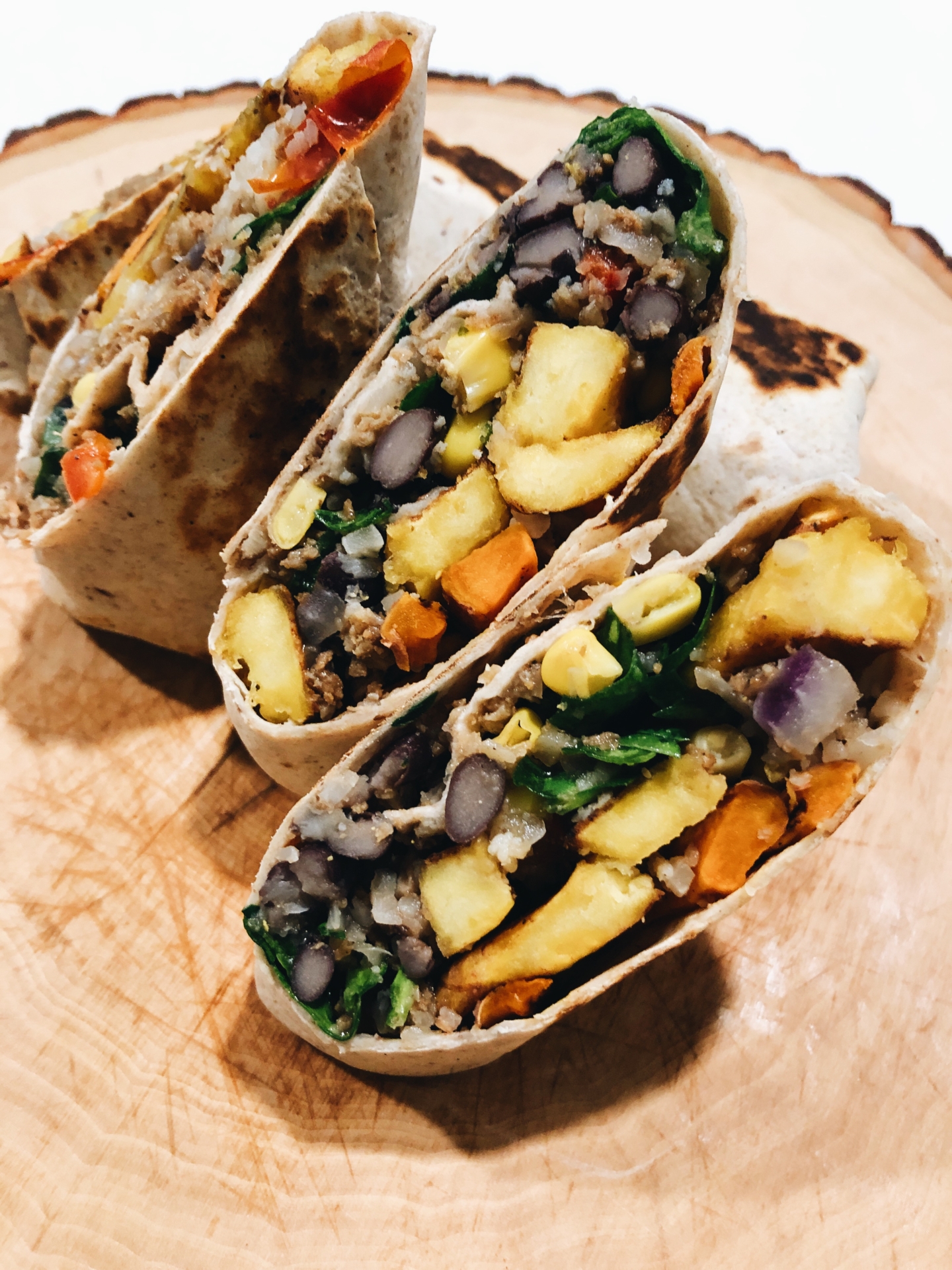 Ingredients:
1 Can Black Beans (Drained)
1 Can Sweet Corn (Drained)
Whole Wheat Tortilla Wrap
Lightlife Smart Ground Meatless Original Crumbles or vegan meat of your choice
2 tablespoons avocado oil
Diced onions
2 teaspoon of salt
1/2 red bell pepper chopped.
1 teaspoon black pepper
6 Grape tomatoes cut into half each
1 or 2 plantains (depending on serving)
1 Sweet potato, cut into fries size
Instructions:
Preheat the oven to 380 degrees. Season the sweet potatoes with a pinch of salt and black pepper, add in a tad bit of avocado oil, toss the fries around and then place it into the oven. Remove once ready and set aside.
While the fries are in the oven, place the cut up plantains on a frying pan with oil over medium-high heat. Fry the plantains until both sides are nice and golden. Once they are ready, remove them from the oil, place them on a paper towel to drain an excessive oil and set aside.
Add avocado oil in a frying pan over medium heat, now add in the grape tomatoes, red bell peppers, and onions. Allow this to cook for no longer than 5 minutes. Add in ground meatless original crumbles and cook for another 10 minutes.
Grab your whole wheat tortilla wrap and add the vegan meat mix, spinach, corn, black beans, plantains, and sweet potato fries.
Gentle wrap this together and watch how this perfect burrito easily comes together. Place the wrapped burrito back in the pan and fry both sides to get that nicely toasted external look (see photos above).
Here's the best part, you now get to eat this food! Don't forget to tag #Dinnerwithtayo and @tayoscreation on your social media pages.