This pasta dish is made in a delicious lobster and shrimp herbed cream sauce and is perfect for a special occasion or a change to your dinner routine.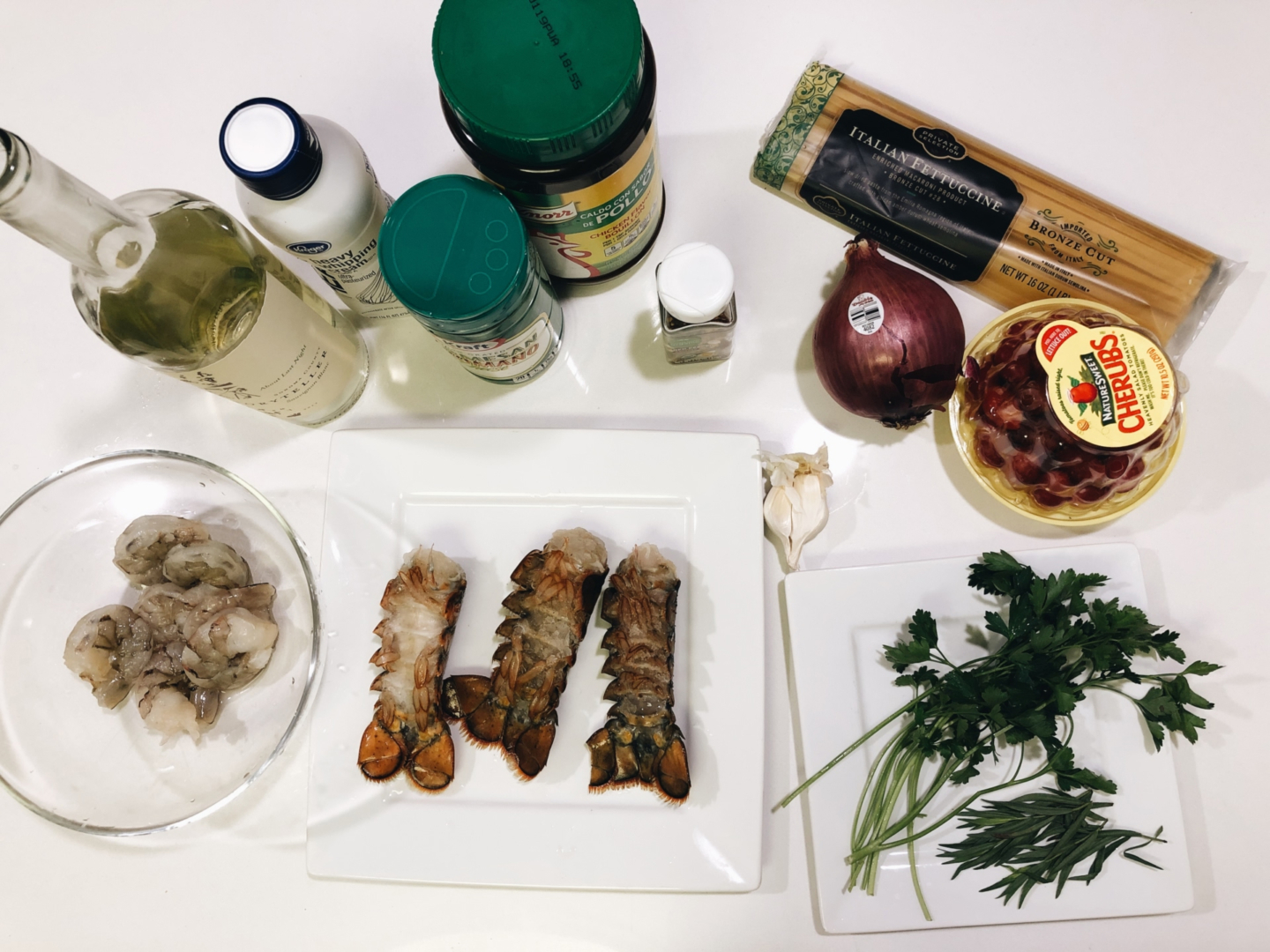 Ingredients:
Pack of fettuccini Pasta
3-5 lobster tails (depending on serving)
1 lb of shrimp
2 tablespoons olive oil
1/2 onion diced
fresh tarragon
2 cloves garlic
1/4 cup white wine
8 grape tomatoes
1 1/2 cups heavy cream
1 tablespoon chicken bouillon
1 teaspoon red crushed pepper flakes
Pinch of salt
Parmesan Cheese, shredded
Fresh parsley, chopped for garnishing.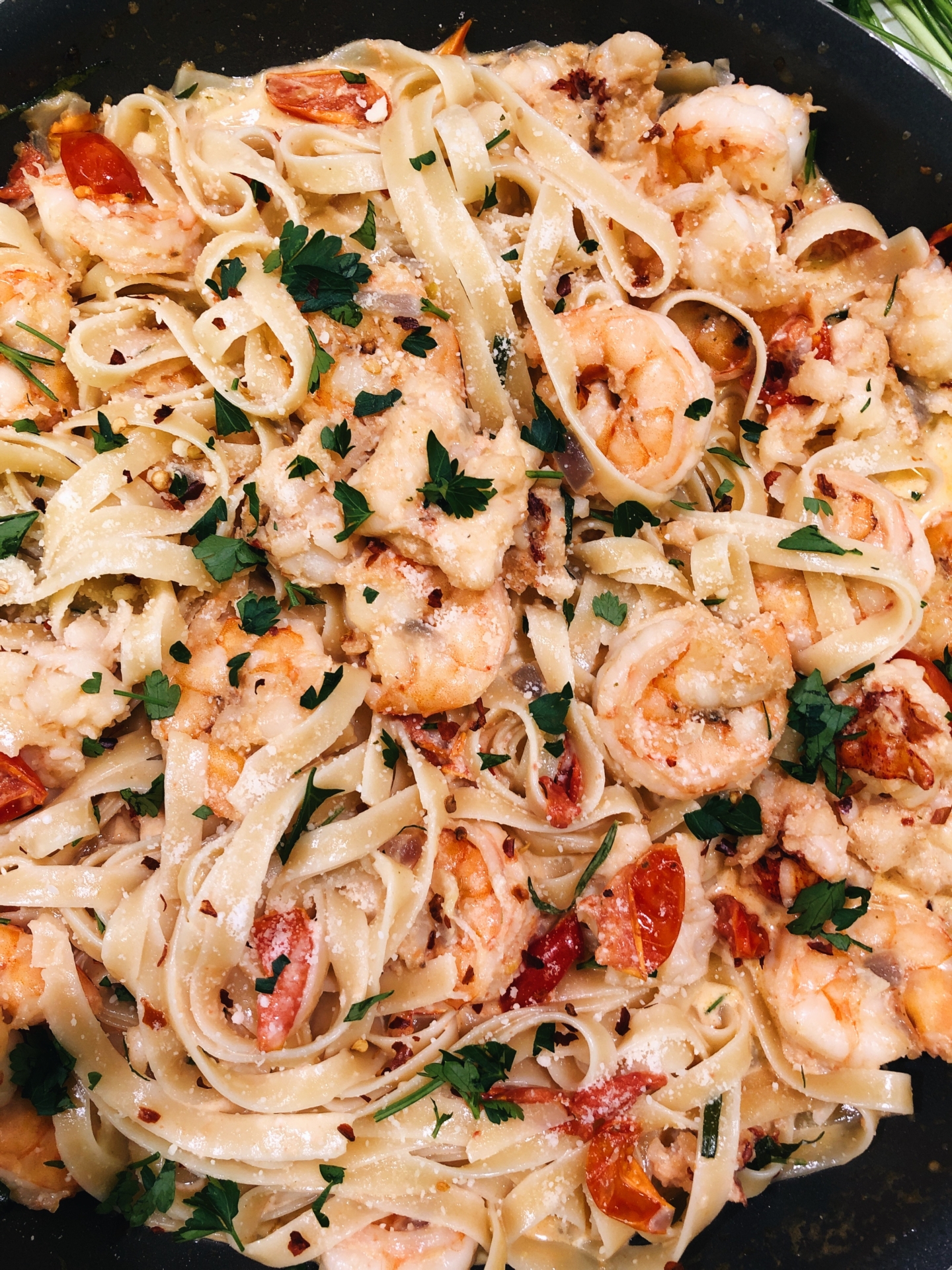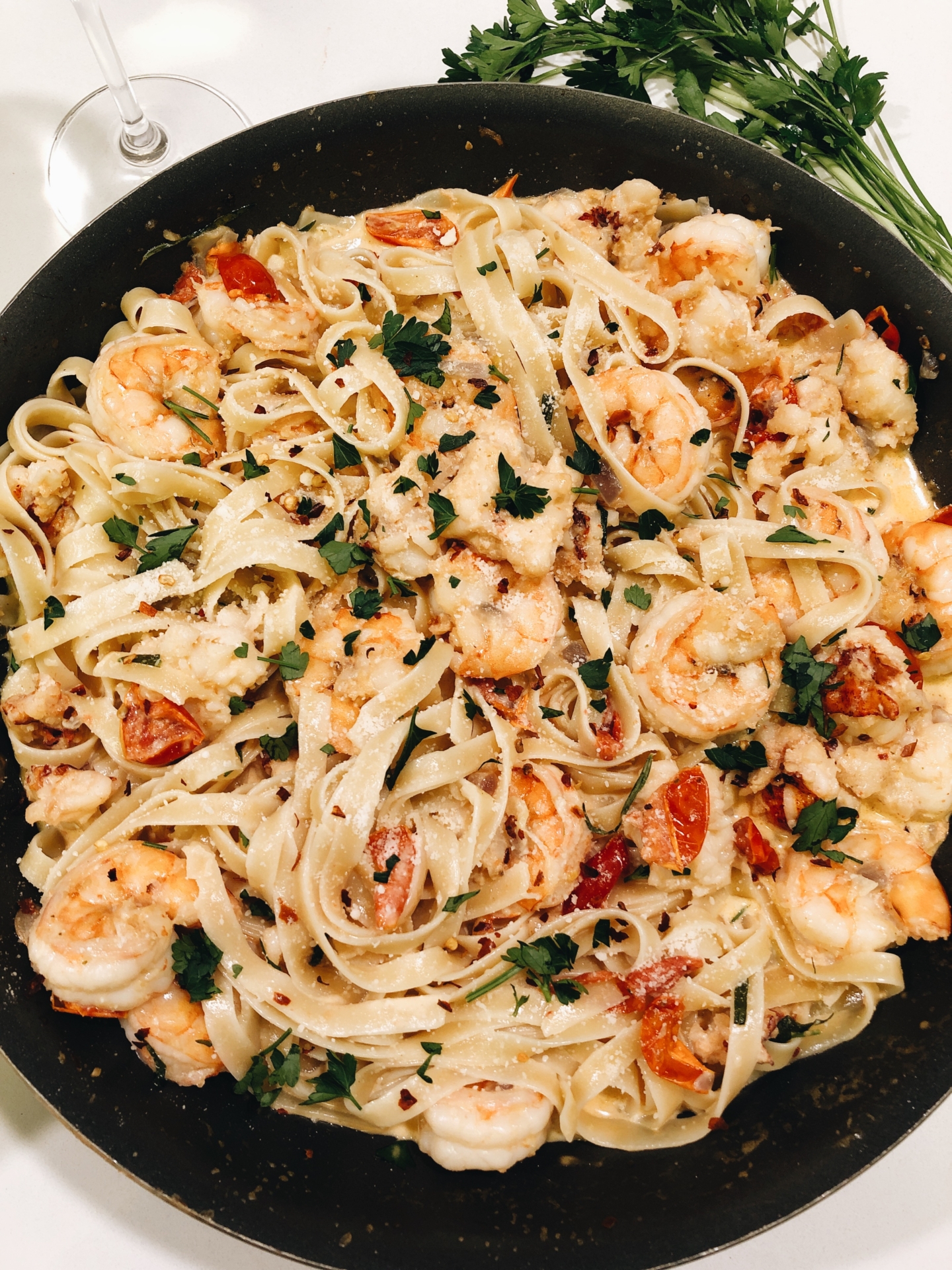 Instructions:
Cook the pasta according to the package.
Remove lobster meat from the shell, discard the shell. Peel and clean the shrimp under cold running water.
Cut lobster meat into bite-size pieces. In a bowl, add the lobster meat and shrimp together. Add olive oil, chicken bouillon seasoning, a pinch of salt, and red crushed pepper. Mix together and set aside.
Heat olive oil in a large skillet, add diced onion and garlic and cook over medium heat until translucent, about 3 minutes.
Add in shrimp and lobster, cook for about 5 – 6 minutes, or until when the shrimp and lobster meat are cooked completely.
Cut the grape tomatoes in half and add them to the skillet. Add in fresh Tarragon and stir together.
Add heavy cream and white wine and bring to boil, then reduce to simmer and add the chicken bouillon cube, stirring until the cube is completely dissolved. Add the pasta into the sauce and stir the sauce with the pasta until the sauce coats it fully.
Top with fresh chopped parsley and shredded Parmesan cheese.
Serve and Enjoy. Don't forget to use the hashtag #DinnerWithTayo.