This Alaskan white cod cooked in a curry tomato sauce is so good, easy, and is full of flavor from its combination of spices.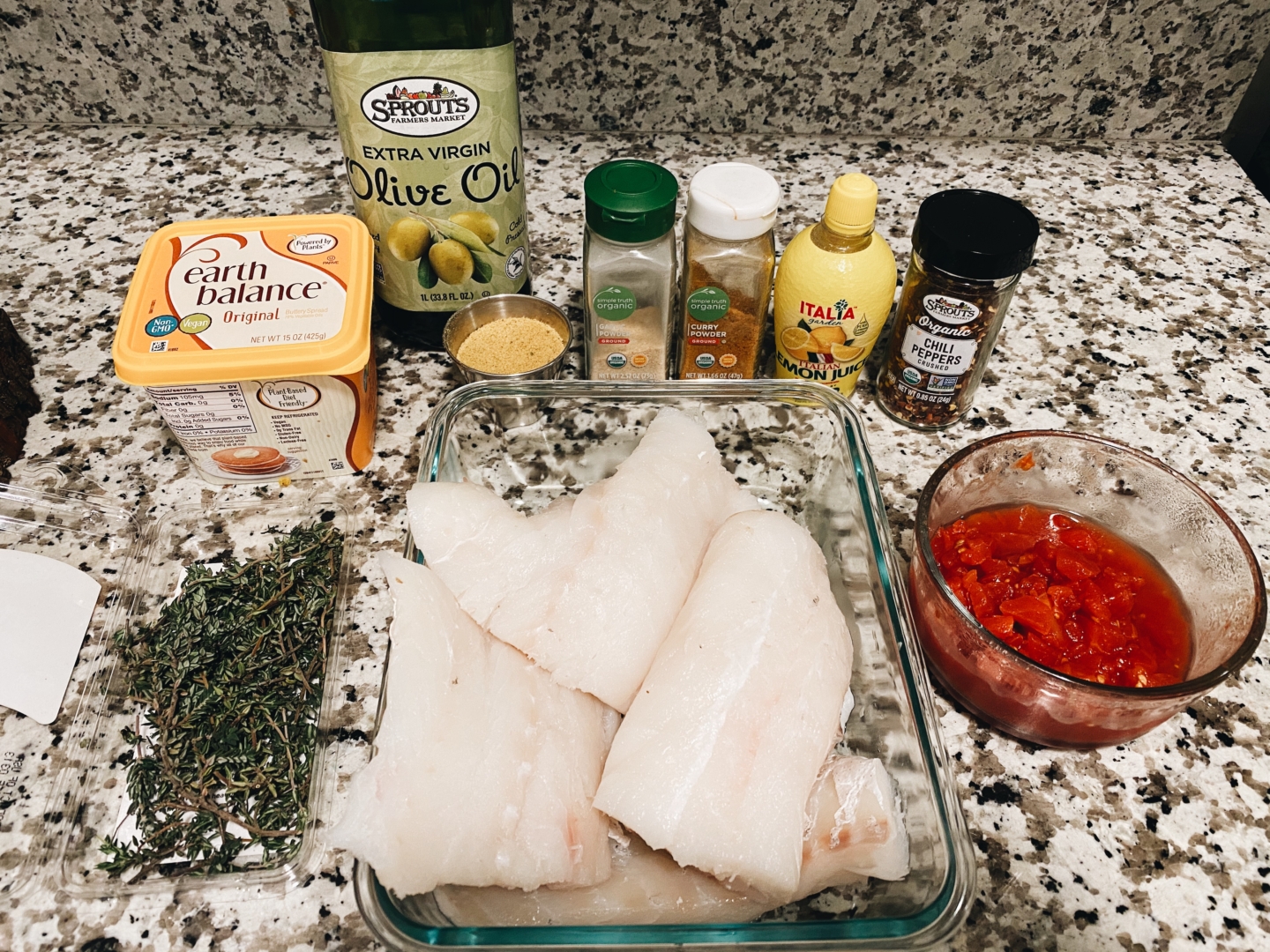 Ingredients
1 lb skinless white cod fillets
1/2 cup butter
1 1/2 tablespoons thyme
1/2 teaspoon garlic powder
1 tablespoon minced shallots
1 tablespoon curry powder
2 -3 tablespoon diced tomatoes
1 tablespoon freshly squeezed lemon juice
1 tablespoon chicken bouillon or 1/2 tablespoon salt for taste
1/2 teaspoon red pepper flakes optional
1 cup of water
2 tablespoons olive oil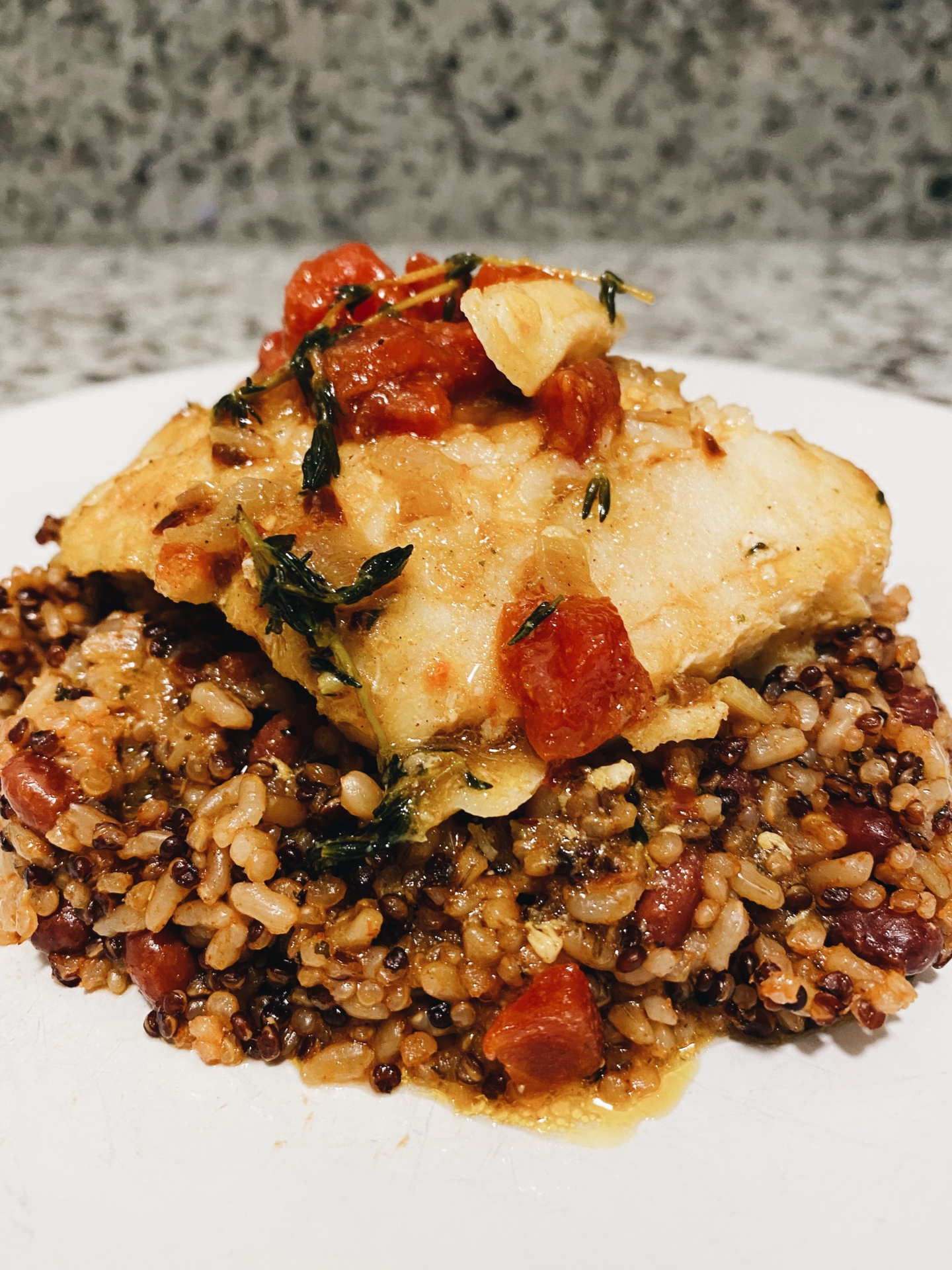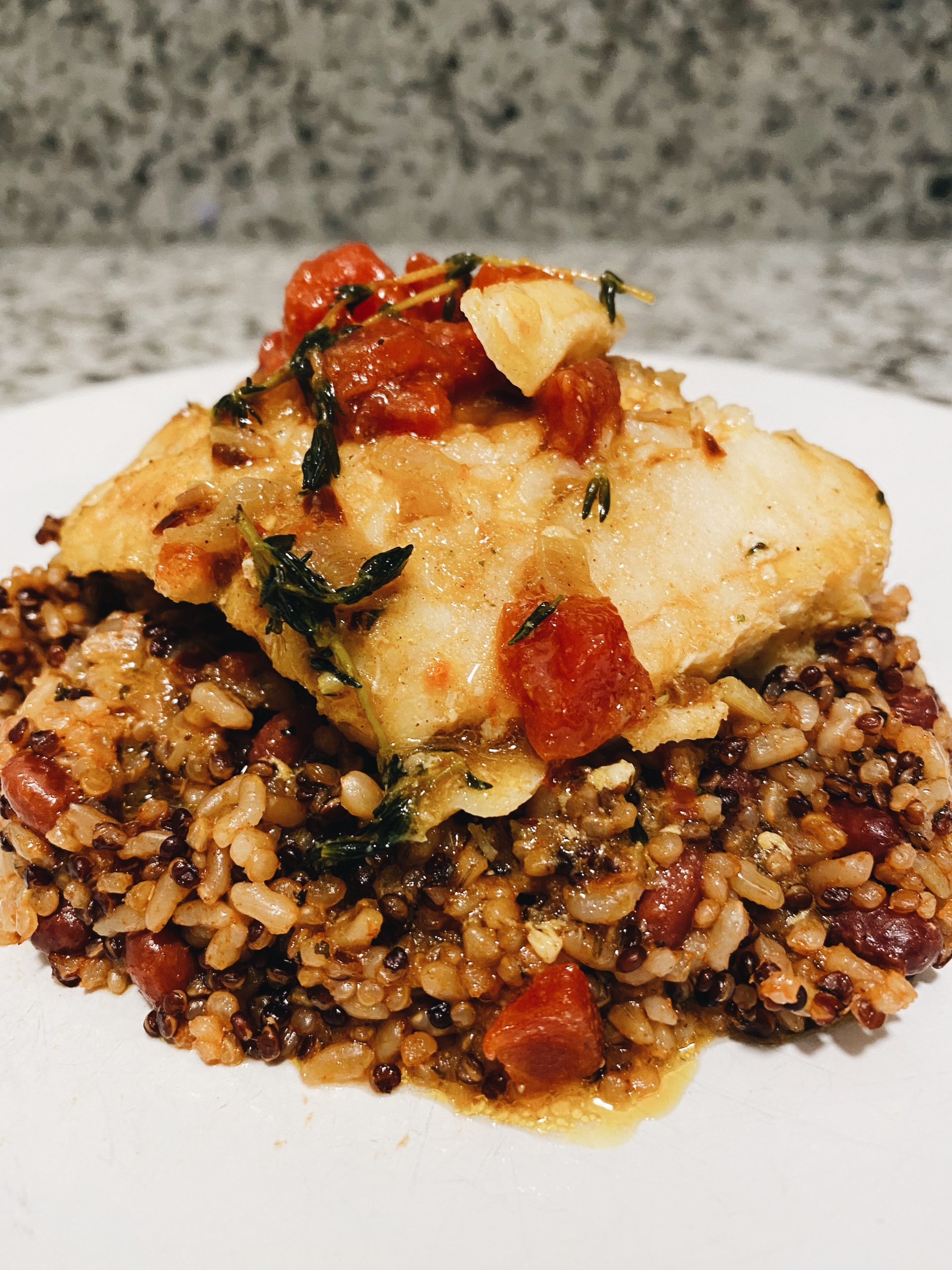 Instructions
Sprinkle the top of the fish generously with salt and set aside.
Melt the butter in a cooking pan over medium-high heat, once the butter has dissolved, add shallots, tomatoes, curry powder, garlic powder, red pepper flakes, lemon juice, chicken bouillon and thyme cook for 1 minute. Add water and stir together. Add the fish, cover the pan and cook for about 6-8 minutes.
Serve the fish while still hot from the pan with any finishing garnishes. Enjoy this dish with rice or any side of your choice.
Don't forget to share your photos on social media and hashtag, #dinnerwithtayo.