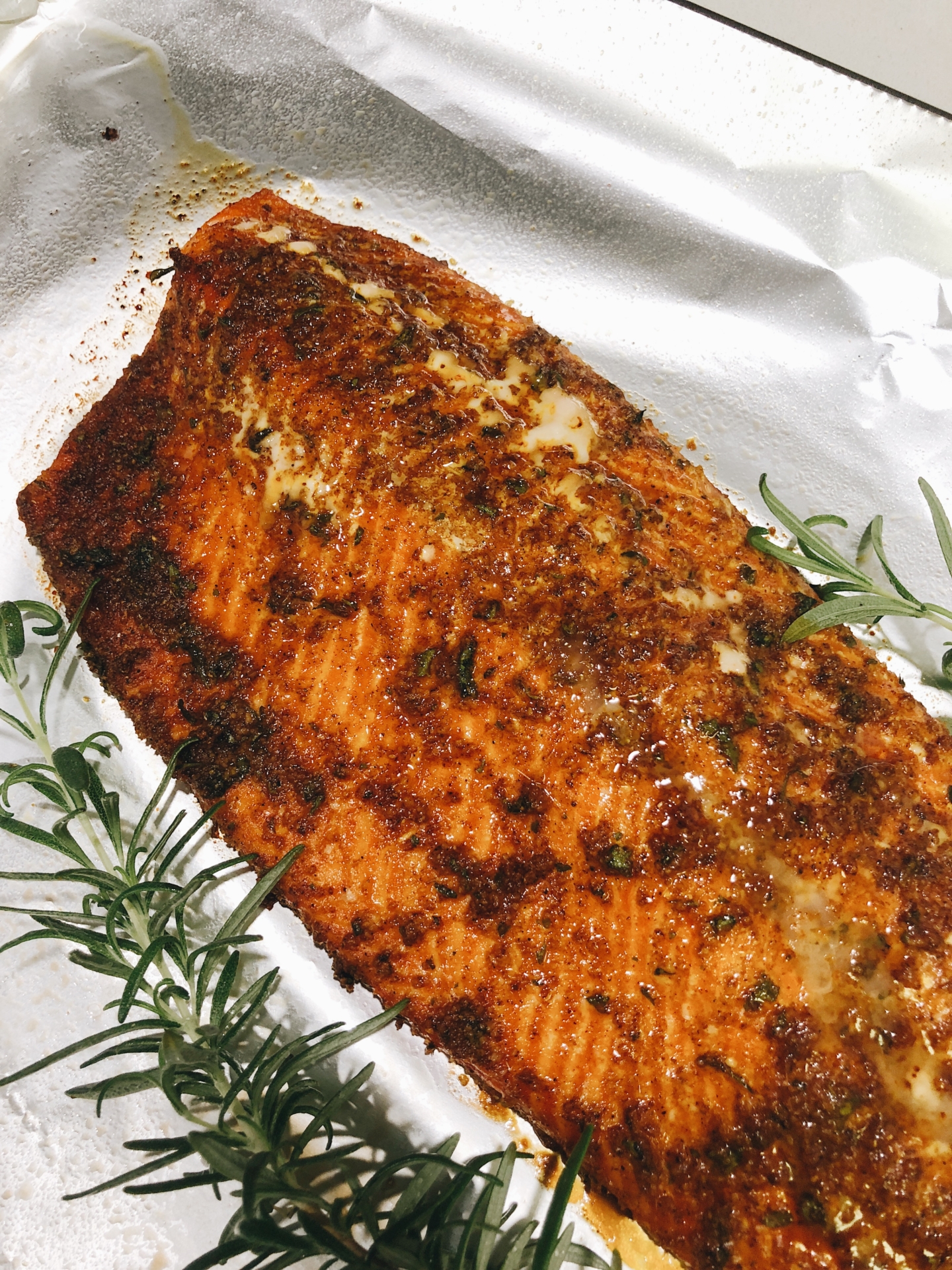 Ingredients:
1LB of Sockeye Salmon
1 tbsp curry seasoning
1 tbsp paprika
1/2 tbsp black pepper
1/2 tbsp sea salt (more of needed for tasting)
1/2 tbsp parsley
Extra light Olive oil
Instructions:
Preheat the oven at 375 degrees
Season the salmon with all your ingredients. Brush down with olive oil and bake it for 15-20 minutes.
Once the salmon is ready, remove it from the oven garnish with fresh chopped parsley and enjoy.